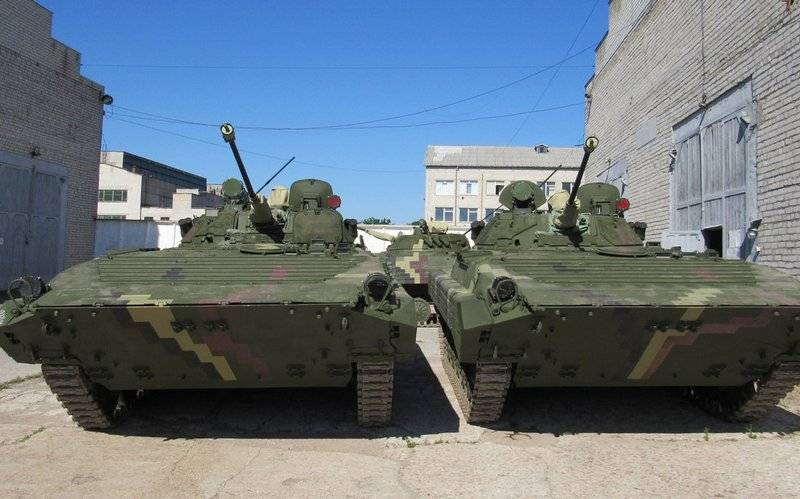 The Armed Forces of Ukraine received another batch of repaired and modernized infantry fighting vehicles. This was reported by the press service of Ukroboronprom.
The equipment was repaired at the Zhytomyr Armored Plant as part of the 2020 state defense order. In total, the Armed Forces received more than 20 BMP-1 and about a dozen BMP-2. In the course of repair and modernization, combat efficiency was restored on all machines, faulty devices were replaced, and the operation of weapons was checked.
It is reported that the upgraded systems received modern navigation systems, optical devices and sights of Ukrainian production. Infrared headlights and lighting headlights with modern LED lamps were installed as additional equipment.
In "Ukroboronprom" they emphasized that on some samples of the repaired equipment, caterpillar belts of its own production were used by the Zhytomyr Armored Plant.
The machines have passed the entire cycle of factory and acceptance tests. We are confident that our products will become a reliable support for military units during combat missions
- said the director of ZhBTZ Alexey Zhukovets.