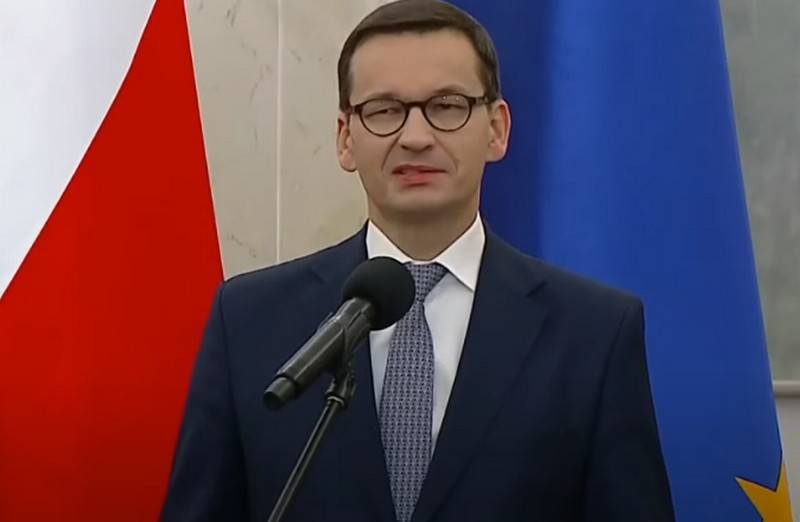 Poland once again blamed the Soviet Union and Nazi Germany for the outbreak of World War II. This was stated by Polish Prime Minister Mateusz Morawiecki.
The Polish prime minister, speaking in the city of Wielun at the events dedicated to the 81st anniversary of the attack of Nazi Germany on Poland, accused the Soviet Union and Nazi Germany of starting World War II. According to him, the war was unleashed by "two totalitarian regimes."
It was not only a total war, but also a totalitarian one, because it was unleashed by two totalitarian regimes. Totalitarian in design, destructive, barbaric and in the full sense of the word criminal
- said Moravetsky.
At the same time, the Polish prime minister stressed that the truth about World War II is often distorted, most likely referring to Russia, since Warsaw has repeatedly stated about the distortion
stories
precisely by Russian historians and politicians.
Meanwhile, it was we who defended European values
- he added.
Note that at the beginning of this year, the Seim of Poland (the lower house of parliament) adopted a resolution stating that the Soviet Union, along with Hitler's Germany, was to blame for the beginning of World War II. At the same time, Polish parliamentarians accused Russia of falsifying history, saying that the Russian authorities "are trying to make Poland responsible for the outbreak of World War II."
According to them, the Molotov-Ribbentrop Pact led to the outbreak of World War II, and Poland was "a victim of collusion." At the same time, Warsaw is modestly silent about the role of Poland in the partition of Czechoslovakia and collusion with Hitler.