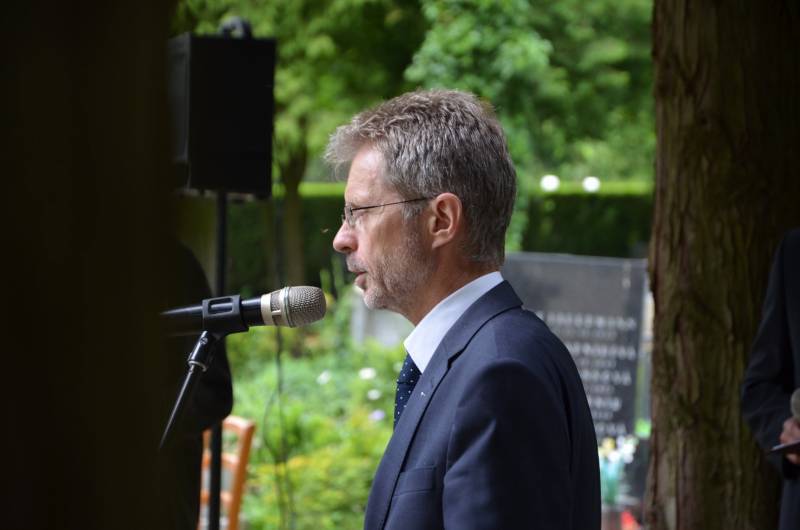 Chinese experts said that the Czech Republic is at risk of losing Chinese investments. The reason for this statement is the official visit of the President of the Czech Senate Milos Vystrchil to Taiwan. It is noted that Prague and Taipei will discuss, among other things, "Chinese pressure" on Taiwan and economic contacts with each other.
The PRC Foreign Ministry said that the visit of a Czech official to the island of Taiwan "does not contribute to the development of bilateral relations between Prague and Beijing." Chinese Foreign Minister Wang Yi made an extremely harsh statement, calling such actions "an act of international betrayal." Added that the Czech Republic "can pay a high price for actions unfriendly towards China."
Meanwhile, the Chinese press is commenting on the situation with Milos Vystrchil's visit to Taipei, where the chairman of the Czech Senate is scheduled to meet with the head of Taiwan Tsai Ingwen. In particular, there are also openly mocking and critical articles, which say that "a small remote country is playing geopolitics, supporting the separatist regime of Taipei."
Against this background, Chinese economic experts note that Beijing may cut off investment channels for the Czech economy. And these investments in recent years have been impressive. Thus, Chinese investors invested in the Czech football club Slavia, which prevented its bankruptcy, and an agreement was concluded on direct tours from Chinese cities to Karlovy Vary. Chinese money came to the Czech brewing business, in the field of mechanical engineering, they were used to build new office centers, sports facilities,
aviation
terminals.
China notes that they are "closely watching" the representatives of the Czech business, whom Vystrchil introduced to the Czech delegation for a visit to Taiwan.
If China decides to curtail investment programs, the Czech Republic could lose about $ 1,1 billion. Against the background of the crisis and pandemic, these are significant funds for the Czech market.