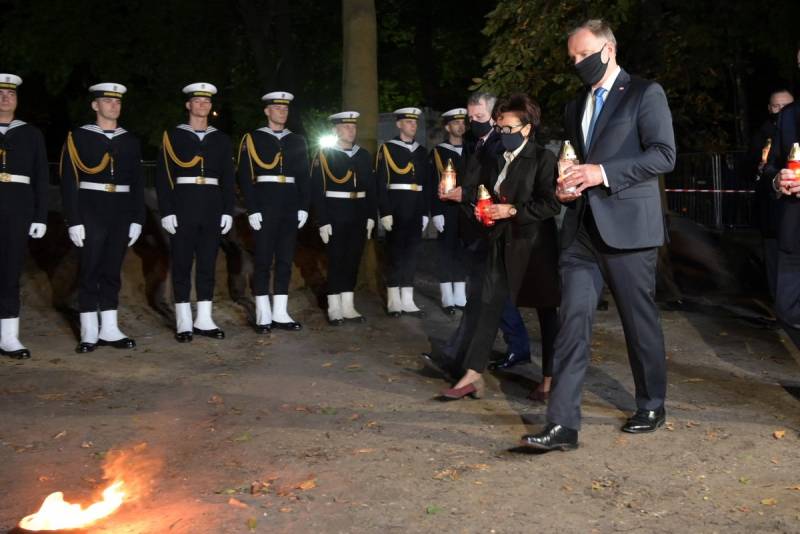 In Poland, events are held to commemorate the beginning of the Second World War. In 81 years, Hitler's Germany attacked Poland, which is considered to be the beginning of WWII, although before that Germany, together with Poland in 1938, brought troops to Czechoslovakia, occupying its territory.
Representatives of the top leadership of Poland took part in the action, which is dedicated to the first hostilities of the Second World War, including the attack from the German battleship "Schleswig-Holstein" on Westerplatte (in the area of ​​Danzig, which is now called Gdansk).
We are talking about the peninsula, where the Polish garrison of the military transshipment warehouse tried to hold the defense against the German army. The defense lasted about a week, and the result was the surrender of the Polish garrison. Hitler's troops suffered losses, approximately 4 times the losses of the Polish side.
Polish President Andrzej Duda:
Continuity is important to us. Today it is expressed in the heroism of the soldiers who defended Poland at Westerplatte. It was a great moment for the Polish army. He entered not only our
history
, but also world military history.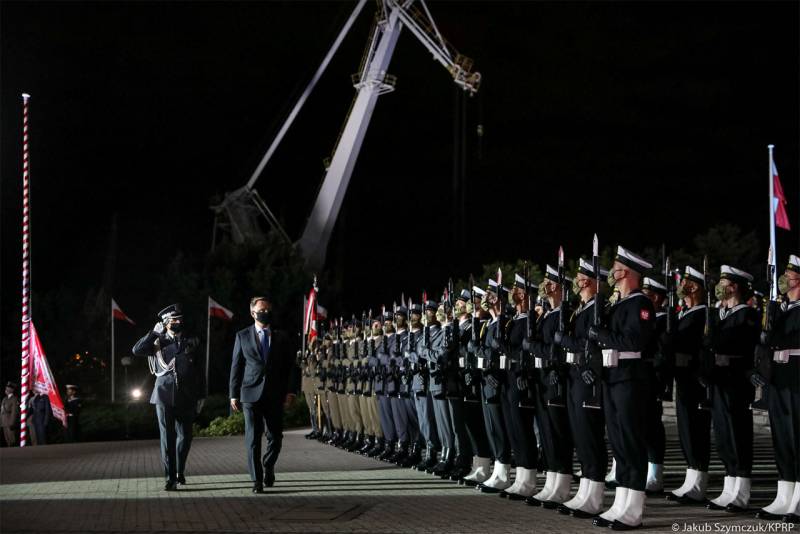 Sejm Marshal Elжbieta Witek, Sejm Marshal Tomasz Grodzki, Prime Minister Mateusz Morawiecki and Polish Defense Minister Mariusz Blaszczak also took part in commemorative events that started at the hour of the first German attack on Poland - at about 4:30 local time.
Polish Minister of Defense:
We meet at an iconic place. For many years it was actually abandoned. But today we are restoring it and all its significance.
Wielka chwila podczas dzisiejszej uroczystości. Prezydent RP @AndrzejDuda przekazał noty identyfikacyjne rodzinom obrońców Westerplatte, których szczątki zostały odnalezione w tym miejscu po 80 latach. Ich nazwiska zostały przywołane w Apelu Pamięci.
Chwała Bohaterom! pic.twitter.com/sbr6jLupLi

- Kancelaria Prezydenta (@prezydentpl) September 1, 2020