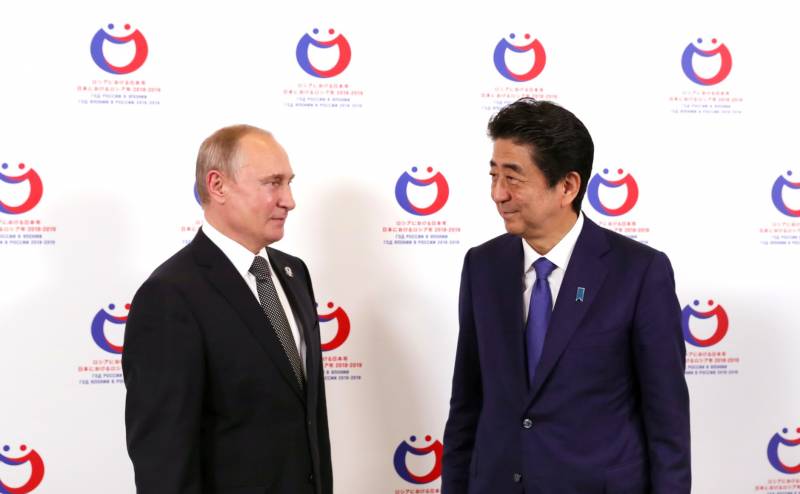 The Japanese press is reacting to telephone conversations between Shinzo Abe and Vladimir Putin. The main topic for discussion by Japanese experts is related to the South Kurils, which in Japan continue to be called the northern territories.
The Japanese news agency Kyodo reported that Abe and Putin "agreed that Japan and Russia will continue to discuss the details of signing a peace treaty."
It is worth recalling that the main condition that Japan sets before Russia when working on a peace treaty is the "return" of the Kuril Islands.
In response to Shinzo Abe's statement about "further discussion of the details" of the signing of the peace treaty, Japan criticized the politician. Firstly, it is noted that Abe decided to call Putin after he announced his resignation for health reasons. Secondly, in Japan, they are asking the question: why Abe "stopped taking the initiative on negotiations on the islands, writing off everything to a pandemic?"
In addition, Shinzo Abe, Japanese experts recalled that he swore at the grave of his own father about "the need for daily work to advance negotiations with Russia" and "to put an end to this issue." In Japan, they note that Abe really put an end to the issue, but only for himself - he left the post of prime minister and "got away from resolving the situation on the islands."
In Japan, now Shinzo Abe's talks with Vladimir Putin by telephone are called "the prime minister's will."