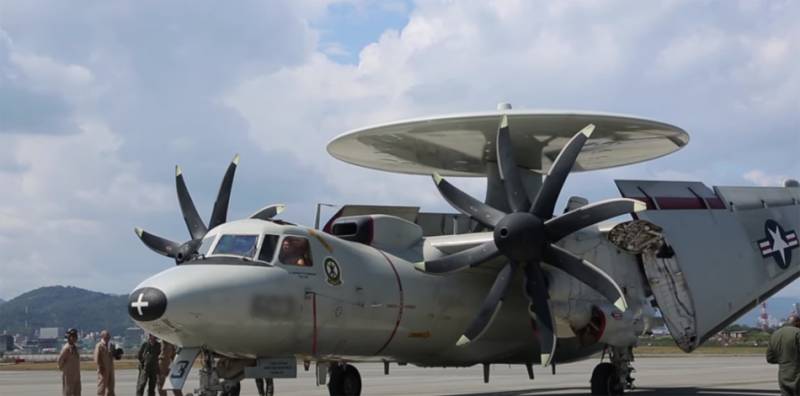 There are reports from the United States of the incident with a naval aircraft. We are talking about the carrier-based early warning aircraft (AWACS) Grumman E-2 Hawkeye. Its specific modification is named - E-2C.
The release from the US Navy command states that a reconnaissance aircraft, which was part of the 120th Airborne Command Squadron (VAW-120), crashed near Wallops Island, Virginia. At the same time, four crew members were able to safely leave the plane.
From the report:
E-2C Hawkeye was on a scheduled training flight. He was part of the airborne unit of the 120th
aviation
squadrons under the command of Captain Michael France.
Nobody was hurt when the plane fell, there is no destruction on the ground.
The American military command says that an investigation has been launched, the purpose of which is to find out the specific reasons for the crash of the military plane.
Meanwhile, materials appeared in the American media, which said that after falling to the ground, the plane completely burned up. The fall of the E-2C Hawkeye occurred at the intersection of Highways 680 and 681 in Virginia near the city of Nelsonia.