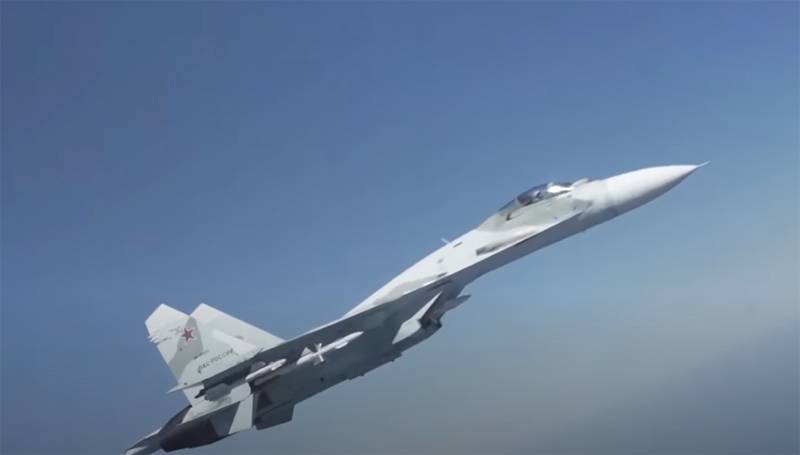 The Russian defense department responded to the Danish claims. We are talking about a statement by the Danish Ministry of Defense and NATO officials, which refers to the alleged violation of Danish air borders by a Russian combat aircraft.
A statement from the official Copenhagen and the NATO military command asserts that the Su-27 fighter, which recently flew into the skies over the Baltic to identify the American B-52 strategic bomber, allegedly violated the airspace of the North Atlantic Alliance. The material says that the Russian Su-27 "entered the airspace of the Kingdom of Denmark for a while."
The Russian Defense Ministry, commenting on NATO claims, notes that the Russian fighter, when identifying a strategic bomber of the US Air Force, flew over the neutral waters of the Baltic Sea, no violation of the borders of any of the NATO countries, including Denmark, was committed.
In addition, the defense department of the Russian Federation notes that the data that the Su-27 was above neutral waters during the flight is confirmed by means of objective control.
NATO once again ignores the data of the means of objective control, offering to believe exclusively its own statements. Moreover, Denmark does not want to explain what the American strategic bomber was doing over the Baltic Sea, which is certainly not an internal NATO "lake".