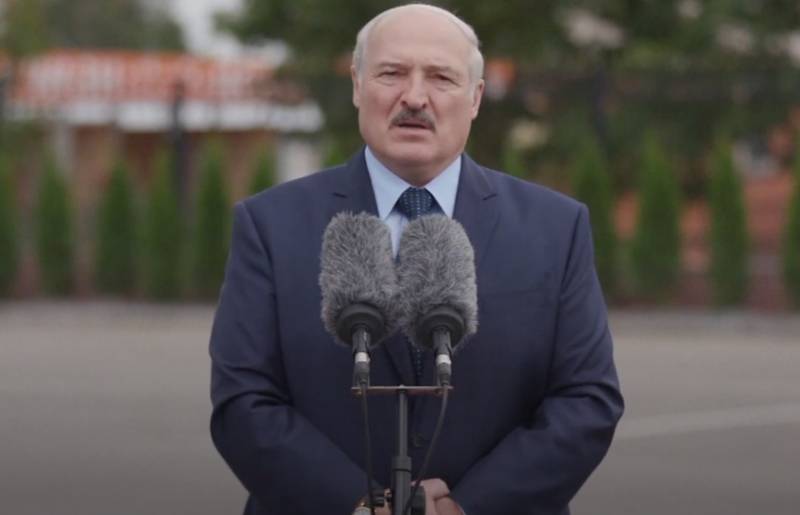 Belarus is reacting to the decision of the authorities of Lithuania, Latvia and Estonia to ban Alexander Lukashenko from entering these countries. Initially, the information about the recognition of the President of Belarus as persona non grata was announced by the Minister of Foreign Affairs of Latvia Edgars Rinkevich. Then similar statements came from the Foreign Ministries of Estonia and the Republic of Lithuania.
In addition to Alexander Lukashenko, Vilnius, Riga and Tallinn have banned dozens of officials from Belarus from entering.
According to the head of the Latvian Foreign Ministry, official Riga does not allow the possibility of "putting up with falsification of the election results, persecution of dissidents and beating of demonstrators".
In Belarus, they react differently to the Baltic decision. Lukashenko's opponents believe that the sanctions against him "will help get rid of the current undemocratic regime." Opposition circles do not hide the fact that they intend to appeal to other Western countries with a request to impose sanctions against Alexander Lukashenko and his entourage.
At the same time, those who voted for Lukashenka in the elections consider the decision of the Baltic authorities to be "zilch", since the president of the country and government ministers were definitely not going to visit these countries, given the borders closed due to the pandemic.
In addition, it was noted that the statement of the Latvian Foreign Ministry on "persecution of dissidents in Belarus" once again speaks of the double standards of the authorities of this country - a country in which civil segregation is still preserved. The point is that in Latvia there is still a legal concept of "non-citizens", the number of which is about 11% of the total population of the republic. And this fact is still virtually ignored by Brussels, which "stands guard over democratic values."