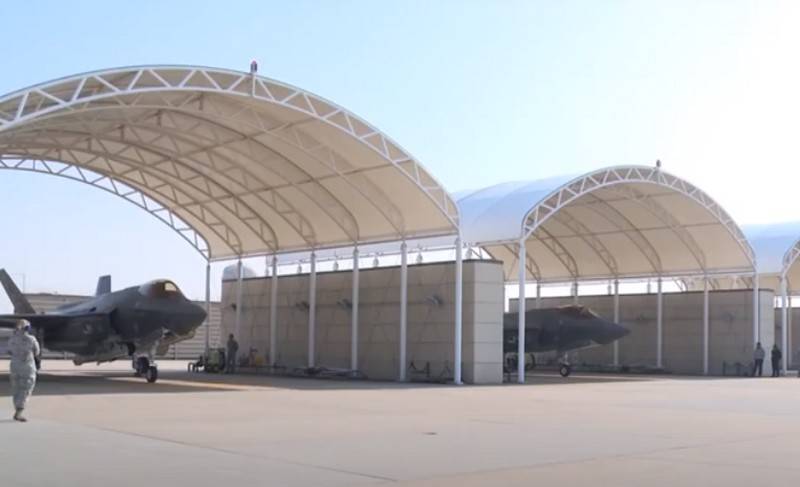 South Korea intends to double the number of purchased fifth-generation F-35 fighters, including aircraft for use from the country's first light aircraft carrier. This is reported by the South Korean media.
According to available information, a total of 40 additional F-35 aircraft are planned to be purchased in several stages. Initially, 20 F-35B short takeoff and vertical landing fighters will be purchased. They are planned to be used from a light aircraft carrier, which is scheduled to enter service in the early 2030s. Although the fighters will be stationed on the aircraft carrier, they will belong to the Air Force, not the Navy.
At the second stage, it is planned to purchase 20 more fighters, but this time F-35A, thereby increasing the total number of American fighters to 80 pieces. The first 40 F-35s South Korea purchased in 2014, having received 16 fighters to date. Fully aircraft under the first contract must be delivered by the end of next year.
At the moment, the decision to purchase a second batch of 40 F-35 aircraft has not been approved, this issue will be considered at a meeting of the Joint Chiefs of Staff, scheduled for October. Initially, it was planned to purchase only 20 F-35s in the second batch, but in connection with plans to build a light aircraft carrier, it was decided to double their number.
It is assumed that the new contract will be signed in 2021-2022, the supply of aircraft may begin in the middle of the decade.
North Korea has previously condemned the deployment of the F-35 in South Korea. The DPRK has conducted a series of tests of new short-range ballistic missiles. According to experts,
weapon
aimed in particular at the F-35 base. Last July, Pyongyang threatened to destroy all F-35A arriving in South Korea.