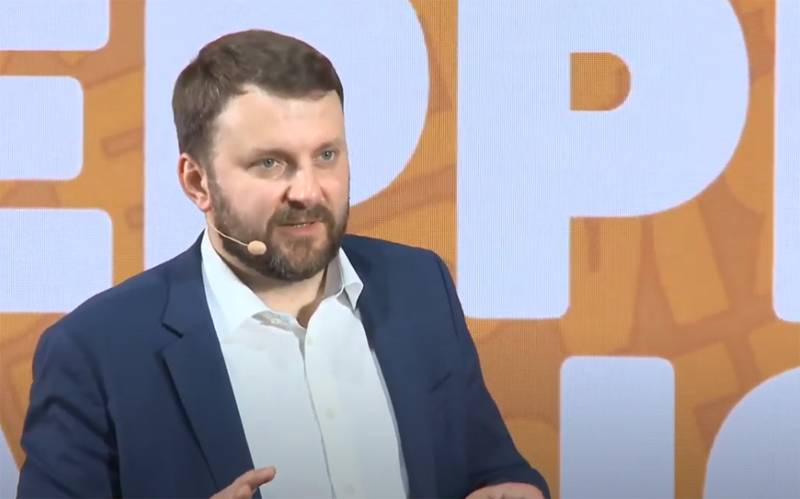 Former Minister of Economic Development of Russia Maxim Oreshkin, now holding the post of Assistant to the President of the country, made a loud statement at the "Territory of Meanings" forum. This statement concerns the immediate future of the Russian economy.
According to Oreshkin, this year the revenue base of the RF budget will be larger than predicted.
Aide to the President of Russia said that the growth of the budget revenue base will allow the Russian economy to enter the top five economies in the world. In this case, Maxim Oreshkin refers to the forecast data of the International Monetary Fund.
Maxim Oreshkin on the forum:
Russia has not abandoned plans to enter the top five economies. And from this point of view, we can say that the goal has been achieved this year.
Now, as the ex-head of the Ministry of Economic Development notes, the task of Russia will be to secure itself in the top five leading economies in the world. For this, according to Maxim Oreshkin, it is necessary to achieve the growth of the country's financial and economic system at a rate that would outstrip the world average.
In 2019, the Russian economy was, according to various estimates, 7-8 in the world. Some international institutions ranked the Russian economy in 10-11 places. Let's remind that the first or second places are occupied by the economies of the USA and China. At the same time, economists are arguing about whether the Chinese economy has overtaken the United States economy in terms of volume.
Speaking at the forum "Territory of Meanings", Maxim Oreshkin spoke about the challenges faced by Russian and world business, and about what ways out of a difficult situation were found or in the process of searching.
Video: