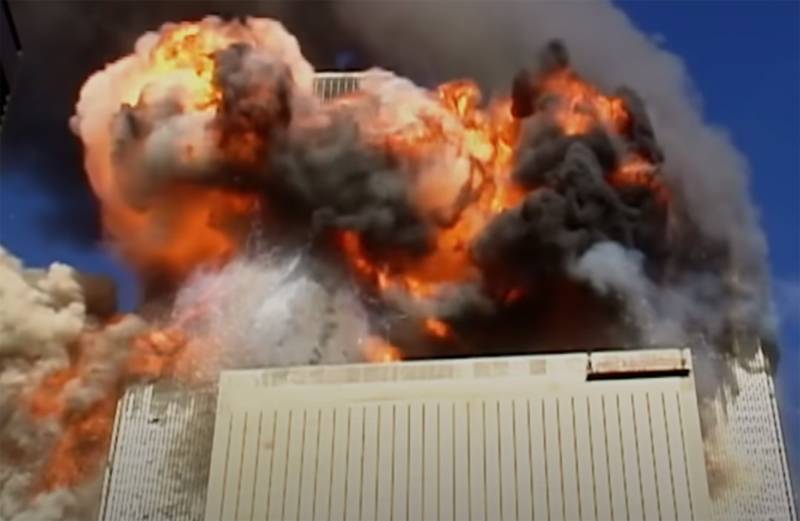 There are reports from the United States that a group of American creditors have filed a $ 1,7 billion lawsuit against Iran. Speech, according to some information, is about the demands of American creditors to "freeze" Iranian accounts in Europe for the specified amount. The lawsuit was filed in a New York court.
The Israeli portal Nziv writes that the Central Bank of Iran is trying to make "at least some legal effort to ensure that funds in accounts in Europe are not blocked."
What is the American lawsuit related to?
As stated, in this way, the United States is "ready to punish Iran for its involvement in the September 11 attacks." At the same time, the reference goes to the ruling of the American court, in which it was asserted that Iran "contributed to the attacks carried out by the terrorists of Al-Qaeda (banned in the Russian Federation).
Amazing "logic". The United States itself has repeatedly stated that Saudi Arabians were involved in the September 11, 2001 attack. And the sanctions, 19 years after those events, are going to be introduced against Iran.
In the current situation, all this resembles a banal attempt to seize Iranian assets and deprive Europe of its normal ability to carry out trade operations with Iran.
It should be noted that the total amount of claims of $ 1,7 billion is not limited. The total amount of claims from the applicants is $ 7 billion.
Deputy Governor of the Central Bank of Iran Amir Fard:
After repeated defeats in the Luxembourg court, the American prosecutor's office decided to try their luck in the American court. Now they have decided to sue ClearStream.
For reference: ClearStream is a European international depository that provides storage of securities and transactions with them.