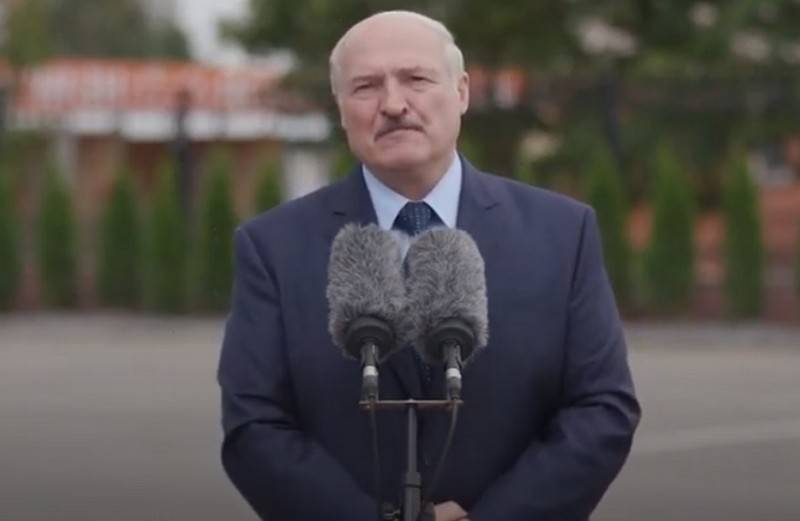 Latvia, Lithuania and Estonia impose sanctions against the President of Belarus Alexander Lukashenko and about 30 other officials of the republic. This was reported by Reuters with reference to Lithuanian President Gitanas Nauseda.
According to available information, the authorities of the Baltic republics today, on Monday, August 31, will announce the introduction of sanctions against about 30 officials of Belarus. All on the lists will be banned from entering the territory of the three Baltic states.
Thus, for Lukashenka, the ministers of the interior, justice and the Prosecutor General, representatives of the presidential administration service, the Central Election Commission and the security forces, a ban has been imposed on entry to the Baltic states for a period of five years (from August 31, 2020 to August 30, 2025). In the future, the sanctions list may be expanded.
Also, according to Latvian Foreign Minister Edgars Rinkevichs, Riga will cancel the upcoming visit to the country of the President of Belarus Alexander Lukashenko, which was supposed to take place back in April 2020, but was postponed to a later date due to the coronavirus pandemic. The decision was made in connection with the non-recognition of the election results in Belarus.
Meanwhile, former Belarusian presidential candidate Svetlana Tikhanovskaya continues to communicate with European politicians in order to obtain international support and mediation for a "peaceful transfer of power." This time she intends to address the members of the UN Security Council and the Parliamentary Assembly of the Council of Europe.
She is scheduled to speak at the UN Security Council meeting on September 4 and PACE on September 8. At every meeting, in every conversation and in every speech, Svetlana talks about the situation in Belarus and what the people demand: Lukashenka must leave, political prisoners and detainees must be released
- said in the message of the press service of the headquarters of Tikhanovskaya.