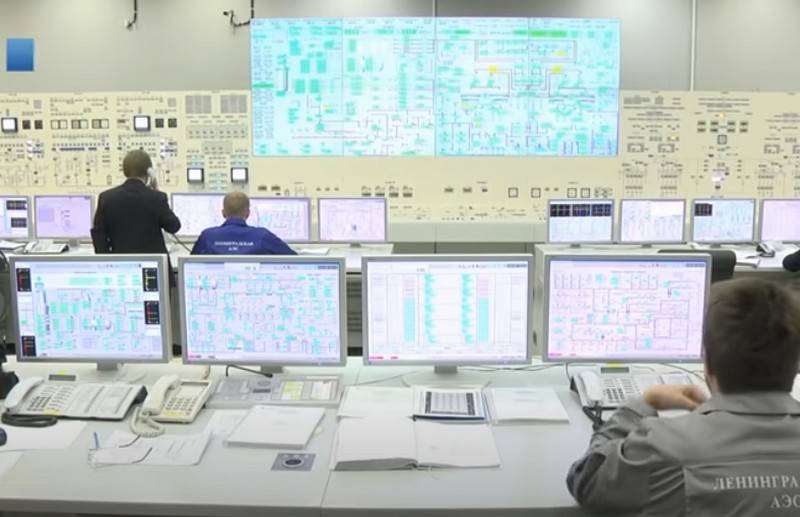 At the Leningrad NPP-2, the nuclear reactor of the new power unit No. 2 was launched (according to a different classification - unit No. 6 of the Leningrad NPP). This was reported by the press service of the Rosenergoatom concern.
The company said that the launch of the reactor at the Leningrad nuclear power plant is one of the main events of recent years in the Russian nuclear power industry. After starting the reactor, specialists will conduct a series of experiments to confirm the reliability of the facility's safety system.
For the first time, the reactor plant was brought to the minimum controlled power level. This means that the neutron flux control equipment recorded a stable neutron power and a self-sustaining controlled nuclear reaction began for the first time in the reactor core.
- said in a statement.
In the future, after the experiments, the power of the reactor will be gradually increased, and in the fall it will be connected to the network with the issuance of the first kilowatt-hours. The commercial operation of the power unit is scheduled for early next year.
The Leningrad NPP is the largest in Russia in terms of the total installed electrical capacity (4200 MW) and the only one with two types of reactors: three operating RBMK-1000 power units and one modern generation VVER-1200 power unit. LNPP generates 30% of all electricity in the North-West of Russia.