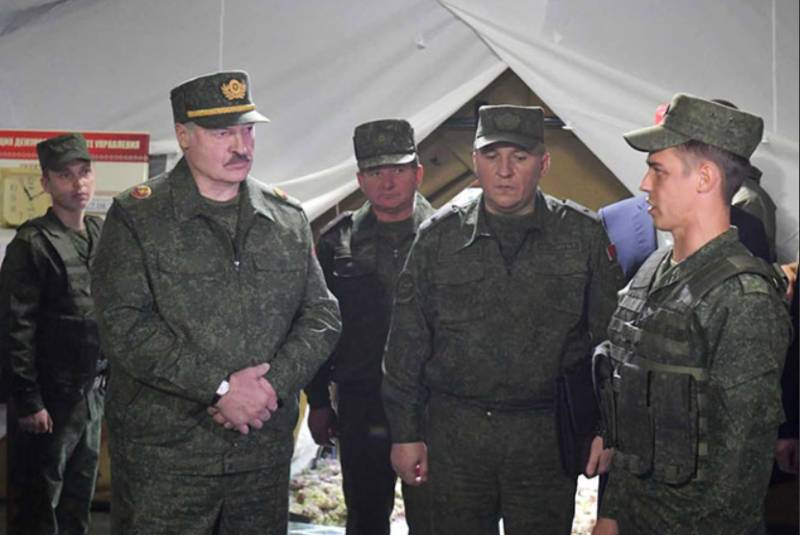 The Czech press has published an article in which the statements of the Belarusian opposition leader Ales Bialiatski are quoted. Bialiatski, a longtime critic of Alexander Lukashenko's policies, was appointed a member of the so-called coordination council of the Belarusian opposition a few days ago. He is also the founder of the Viasna organization, which calls itself a human rights organization.
Czech edition Aktualne
cited
Mr. Bialiatsky:
Lukashenko reminds me of Hitler in a Berlin bunker. Hitler also lost touch with reality, he did not know what was happening outside, what was happening in the west or east, but he still made plans to win the war.
Further, the Belarusian oppositionist added that he "does not want to compare modern Belarus with Nazi Germany".
Bialiatsky:
I do not want to compare modern Belarus with Nazi Germany, but psychosis, hysteria and fanaticism in planning and thinking are similar. Even unwillingness to make any compromises.
According to Bialiatski, who was sentenced to several years in prison in 2011, Lukashenka does not intend to part with power today. At the same time, Bialiatski stated his hope that "his entourage will take a tough position."
The oppositionist complains that many security officials today do not intend to part with Lukashenka, as with the president, and are ready to carry out his orders, "even those by which they commit crimes."