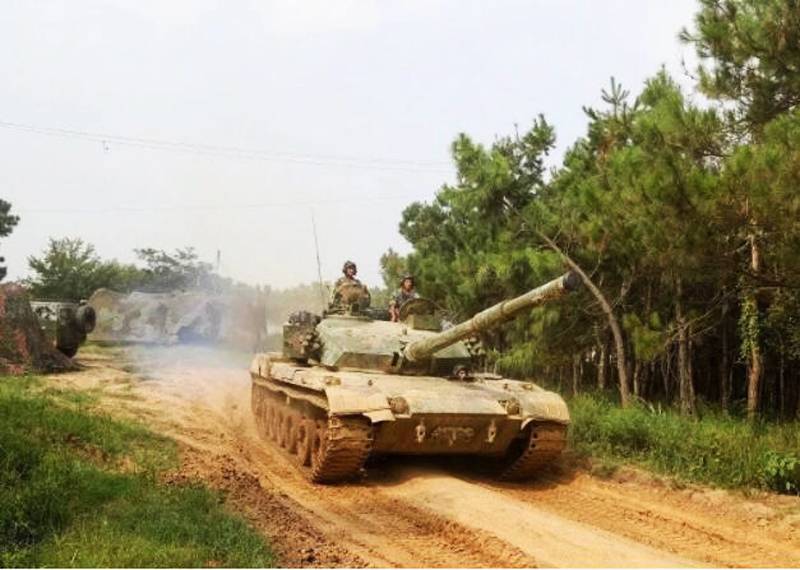 In China are
tank
teachings. The equipment and personnel of the 72nd PRC Army are involved in the maneuvers.
The command of the tank brigade, which is part of the 72nd Army of China, reports that the main test during the exercise is the ability to perform assigned tasks in high temperatures. Reports say that daytime air temperatures rise to 40 degrees in the shade in the exercise area - an additional burden for both military personnel and the power plants of the PLA tanks.
The maneuvers involved several types of tanks in service with the Chinese army, including the Type96.
From the message of the commander of the PLA tank battalion Zhang Jinwang:
The exercises take place in an area with a different landscape. This is both a mountainous part and a plain overgrown with forest. We pay great attention to reconnaissance on the ground, searching for targets and covering our combat vehicles.
It is reported about the creation of a consolidated strike group, which should quickly occupy a certain territory in unfamiliar terrain.
In addition to tanks, infantry fighting vehicles are also involved in the maneuvers.
The Chinese battalion commander also spoke about the problems during the tank exercises:
At the beginning of the exercise, the tanks passed through a pine forest almost 5 kilometers long, after which the troops crossed the narrow mountain roads, where it was difficult to move at a fast pace. The first place was taken by the speed of the crew's reaction to outgoing threats. The tanks were moving under the scorching sun, which created certain problems. The vehicles overcame anti-tank obstacles, including rows of barbed wire and anti-tank cones.
According to the Chinese officer, in one of the sectors "the tank offensive has reached a dead end." This was due to the presence of a large number of obstacles to further advance and the complexity of organizing the defense of a tank column in narrow sections of the route. The enemy had the opportunity to attack the column from the rear. It was necessary to deploy part of the forces to defend the rear part of the armored vehicle column.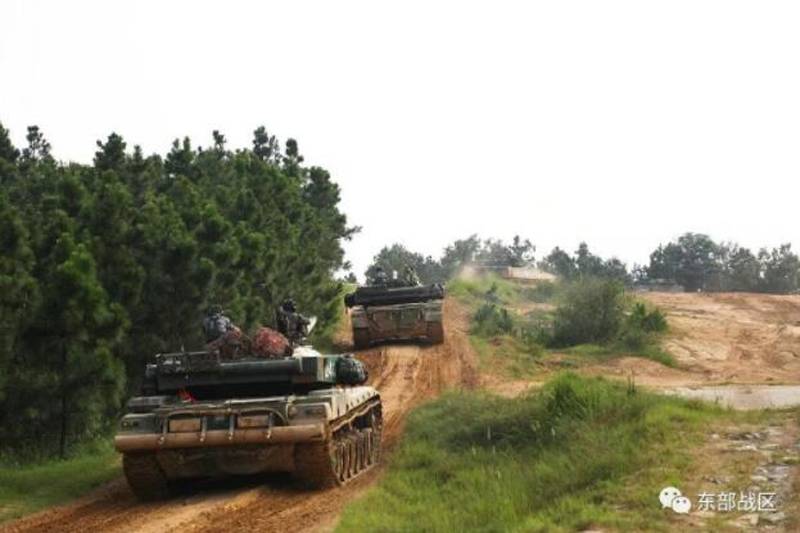 The pace of the advance was lost. The tanks and infantry fighting vehicles entered the assigned area to take positions and camouflage with some delay. In theory, this would give the enemy a chance to better prepare for the "meeting" of equipment in the main positions.