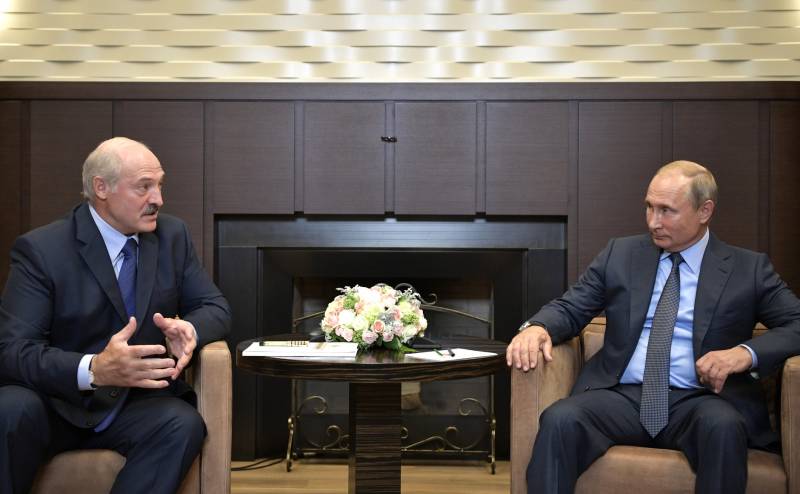 It is reported that the President of the Republic of Belarus Alexander Lukashenko will soon arrive in Moscow on a visit. This will be the first trip of Lukashenka outside Belarus after the elections. Recall that, according to the Central Election Commission of the Republic of Belarus, Alyaksandr Lukashenka won over 80 percent of the vote in these elections, while his main rival, Svetlana Tikhanovskaya, got about 10 percent.
The press service of the President of Belarus informs that Alexander Lukashenko agreed on a visit to the Russian Federation during today's telephone talks with Vladimir Putin. This is at least the third telephone conversation between the leaders of the two countries.
We will remind that earlier the Kremlin press service announced that Vladimir Putin considered the presidential elections in Belarus valid. Earlier, the Russian president congratulated Lukashenko on his victory in the elections.
During Lukashenka's visit to Russia, he will have a personal meeting with Vladimir Putin.
Minsk states that during the talks topical issues were discussed, including issues of bilateral cooperation. The leaders of the two countries did not bypass the situation that has developed in Belarus today. It is emphasized that the call was initiated by the Russian president, who congratulated his Belarusian colleague on his birthday. Lukashenka is 66 years old.