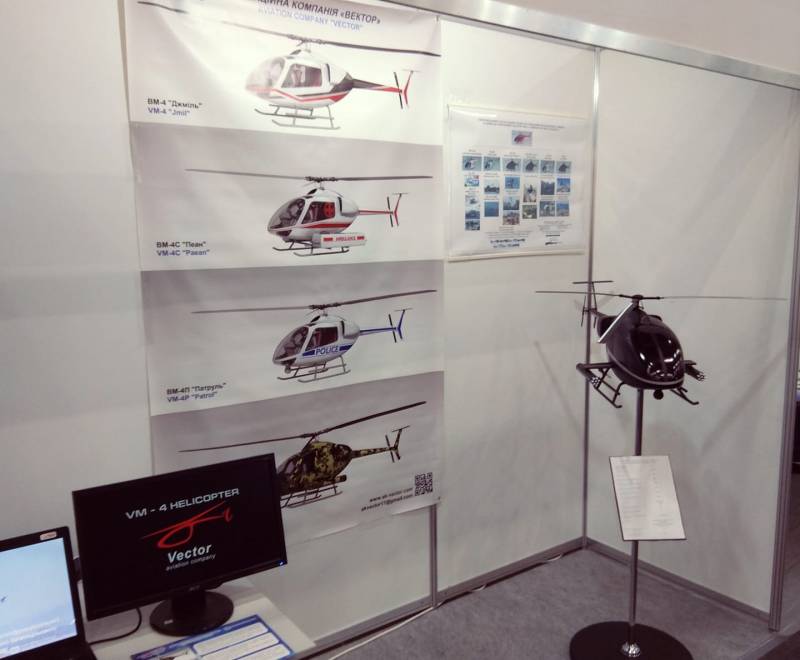 The Ukrainian company "Vector" has received a patent for a helicopter with a hybrid power plant. The helicopter engine is capable of running on both hydrocarbon fuel and electricity. The company says that the helicopter will be equipped with backup batteries, which will be used in certain cases during piloting, which will ensure safety in the event of emergency situations.
From the statement of a company representative:
In the case of using small backup batteries and automatic emergency landing systems, the reliability of such helicopters will exceed all current safety standards.
Noteworthy is a further statement from representatives of the Ukrainian "Vector". It says that the company is now looking for an investor who could finance the creation of a hybrid helicopter. It was announced that the investments "will be invested in the development of Ukrainian production."
It is added that the company "Vector" is also engaged in the creation of a 4-seater multipurpose helicopter VM-4 "Bumblebee" and other modifications of rotary-wing vehicles, including helicopters for the police and medical services. The director of the company, Yegor Shishenko, speaks of "looking for opportunities to enter foreign markets and foreign investments."
The company says it is striving to create a helicopter that could compete with the Robinson R44 helicopter.