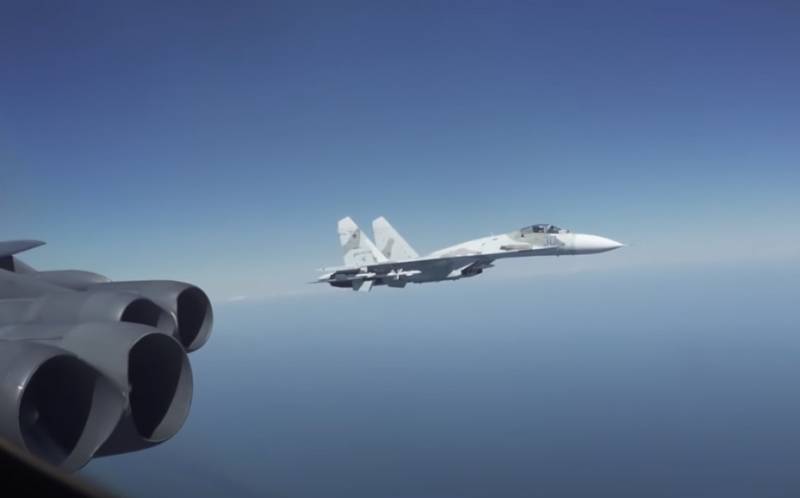 The Pentagon has published a video showing the interception of the American B-27 strategic bomber by a Russian Su-52 fighter. The situation unfolded over the Black Sea.
From the message of the US military department:
At approximately 11:19 a.m. on 28 August 2020, two Russian Su-27 Flankers intercepted a US Air Force B-52 bomber that was carrying out routine operations in the Black Sea over international waters.
At the same time, the Pentagon has traditionally called the actions of Russian pilots "unsafe and unprofessional."
From the statement:
The Russian pilots acted unsafely and unprofessionally, crossing the bomber's course several times within 100 feet (up to 30,5 m) of the B-52's bow, being at the same altitude with it and flying in afterburner. This caused turbulence and limited the B-52's ability to maneuver.
The American materials say that the Su-27 "probably took off from an airfield in the Crimea." It is also added that recently strategic bombers and reconnaissance drones of the US Air Force appear quite often over the Black Sea, "which Moscow clearly does not like."
It was noted that now American pilots are filming the actions of Russian pilots on a video camera, which "proves the dangerous actions of Russian pilots."