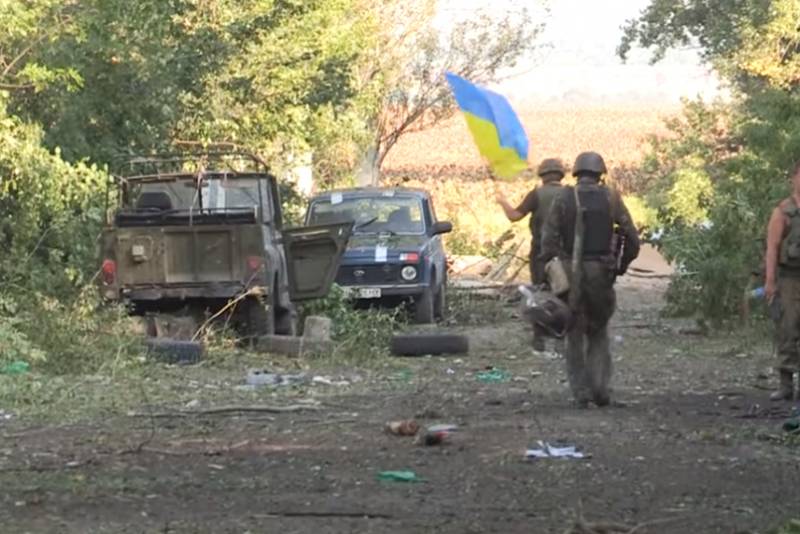 The first monument to those killed in the Ilovaisk boiler was unveiled in Ukraine. It is noteworthy that now it is the term "Ilovaiskiy pot" that is increasingly used in media reports, although initially the defeat of the Ukrainian army was designated by all sorts of terms, including "withdrawal to prepared positions."
The monument was opened in the homeland of Ukrainian President Volodymyr Zelensky - in Krivoy Rog. The opening was attended by those who managed to get their feet out of Ilovaisk. The commander of the Ukrainian security forces unit "Kryvbas" Oleksandr Motriy, speaking at the opening of the monument, said that "he could not return all the guys to their wives, children and mothers."
Motrius:
When we walked, I promised that I would return everyone. But no one then thought that there would be artillery, "Grads", "Hurricanes", mortars.
An interesting statement ... The Ukrainian battalion commander does not mention the fact that the Ukrainian security forces themselves were advancing to Ilovaisk in heavy equipment, but says that the use of artillery against them was a "surprise" for him.
Motrius:
We all had life spinning before our eyes from beginning to end.
The same Motriy said that the Ilovaisk case should be in court.
President of Ukraine Zelensky also called on to investigate what happened near Ilovaisk. From his words:
No matter how bitter the truth is, law enforcement must show the result. I know that the Department of War was created in the General Prosecutor's Office precisely to investigate such high-profile cases. Let's hope that they will step forward in this direction.
To date, the official Ukrainian reports on losses in the Ilovaisk boiler are as follows: 366 dead, 158 missing, 128 prisoners.
Earlier, battalion commander Semenchenko stated that these figures have nothing to do with reality, and the number of losses is at least three to four times more.