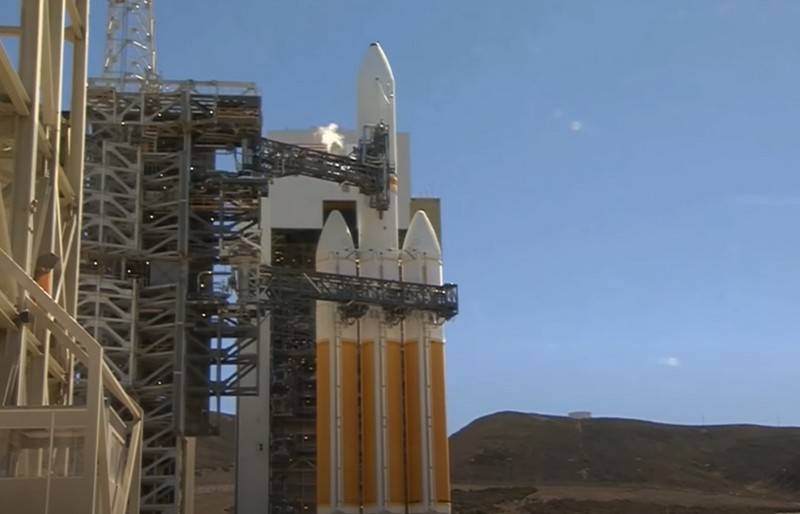 The United States was unable to launch a secret satellite into orbit. The launch of the heavy launch vehicle Delta IV was canceled three seconds before the launch. The operator United Launch Alliance (ULA) reported.
According to the company, the launch of a heavy launch vehicle Delta IV with the US secret NROL-44 satellite of the US National Aerospace Intelligence Agency (NRO) was canceled for technical reasons, and fuel was drained.
They tried to launch the rocket at 02:28 US East Coast time (10:28 Moscow time), postponing the initial launch time by more than an hour. The reason for this was the drop in temperature in one of the rocket compartments after liquid hydrogen was pumped into the tanks. However, despite all the preparations, three seconds before the start, it was decided to cancel the launch, postponing it to another date, which will be determined later.
The rocket was supposed to launch a secret satellite NROL-44 into orbit, the characteristics of which are classified. However, there is information that the Orion spacecraft, a satellite from a series of electronic reconnaissance vehicles, was to be launched as part of the NRO program. The main task of this 5-ton satellite is to intercept telemetry information and listen to communication channels of geostationary satellites.
There are currently seven similar satellites in orbit, launched from 1995 to the present. The device was developed in conjunction with the CIA.