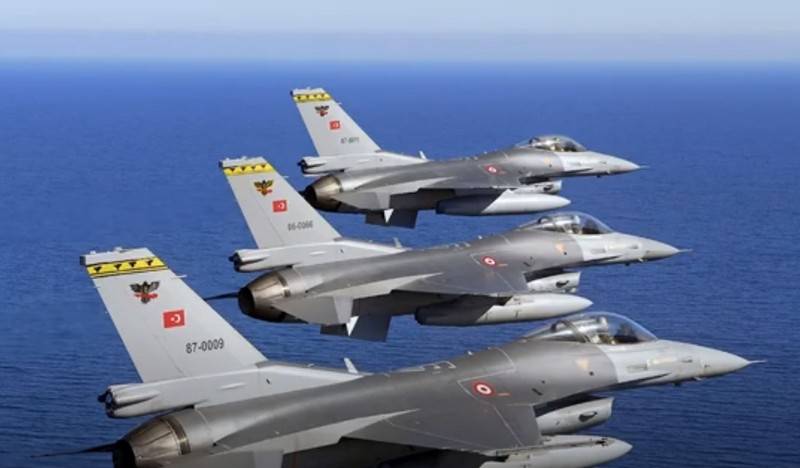 Turkish Air Force fighters intercepted six Greek F-16 fighters over the Mediterranean. This was announced by the Turkish Defense Ministry.
According to the Turkish military department, the incident occurred on August 27 in the skies over the Mediterranean Sea in the area of ​​exploration work by a Turkish vessel. Greek F-16 fighters tried to approach the area, but were intercepted by Turkish Air Force fighters.
On August 27, 2020, six F-16 aircraft belonging to Greece took off from Crete towards the Republic of Cyprus and approached the region for which (Turkey - approx.) The international notification NAVTEX was issued. Our F-16 fighters prevented them from approaching this region and forced them to leave the region
- said in a statement.
The Turkish Defense Ministry stressed that the republic's armed forces "will continue to protect the country's rights and interests in the Eastern Mediterranean."
On the eve, Turkish President Recep Tayyip Erdogan notified NATO, represented by his Secretary General Jens Stoltenberg, of his intention to defend Turkey's interests in the Mediterranean.
At the same time, the EU is considering the option of imposing sanctions against Ankara in connection with Turkey's actions in the Mediterranean.