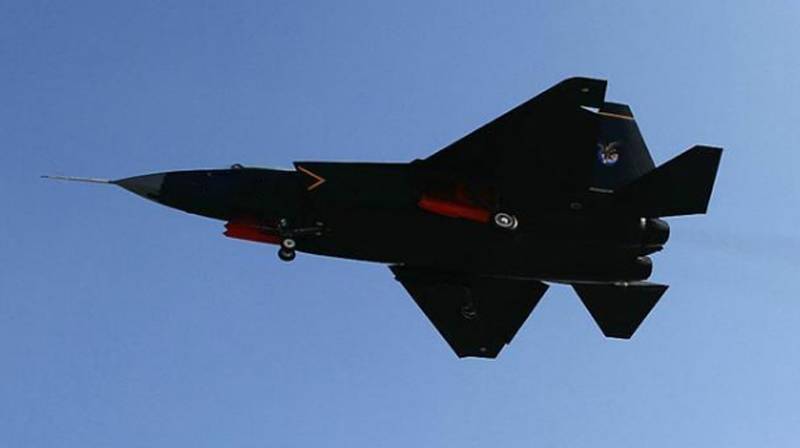 Photo: Chinese Ministry of Defense
In China, it is reported that active work continues on the creation of the second type of Chinese new generation fighters - the J-31. According to the Chinese classification, it belongs to the 4th generation, which corresponds to the international version of the fifth generation of fighters.
According to the latest information, Chinese specialists are busy solving the problem of increasing the thrust of the J-31 engine - with bringing the thrust indicators to those parameters that would provide not only super-maneuverability, but also the ability to take off from the deck of aircraft carriers without problems. It is recalled that starting with Type 003, the PLA Navy's aircraft carriers will have a flat deck. It is for this variant that the newest Chinese fighter J-31 is being created.
In China, the emphasis is on the following thesis: the carrier-based J-31 "will become the only competitor" for the American 5th generation F-35В fighter in the medium term. Other states, including Russia, do not have their own 5th generation carrier-based fighters. The Russian Su-57 is not positioned (at the moment) as a platform for creating a new-generation carrier-based aircraft, and even with aircraft carriers in the Russian Navy, everything is still difficult.
By and large, there is no new generation carrier-based fighter at the moment in China itself. However, according to tradition, the Chinese media are running ahead and already announcing the J-31 as ready to enter service with the PLA Navy.
It is also difficult to understand the statement that the J-31 will "become the only competitor" for the F-35B. A competitor in the sky, for example, over the South China Sea - perhaps. But not in the arms market, exactly. NATO countries during
fleets
which have aircraft carriers, clearly will not be interested in the Chinese J-31. India does not belong to China's military-technical partners. Russia is still thinking about resolving issues with the development of the aircraft carrier fleet as such.