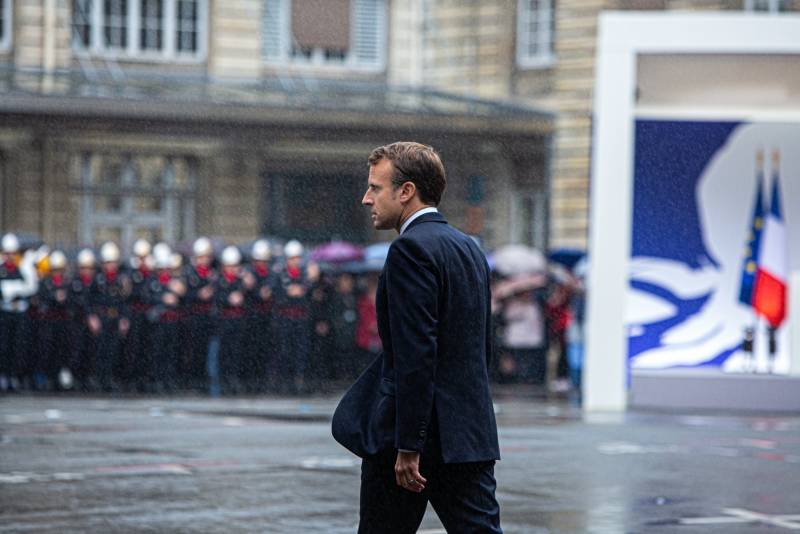 The French president has responded to Turkish claims over exercises that the French have undertaken jointly with Greeks and Cypriots in the eastern Mediterranean. Recall that Ankara accused Paris of violating the agreements on the military presence in Cyprus. Namely, several planes of the French Air Force arrived at the airbase in Cyprus earlier from France to participate in maneuvers. In response, Turkey has intensified its maneuvers in the eastern Mediterranean region.
Earlier, Turkey and France had mutual claims over the relationship to the conflict in Libya. It got to the aggressive actions taken by the crews of the warships of the Turkish and French navies.
Emmanuel Macron, commenting on the situation, said that Turkey's actions "are not like the actions of a NATO ally." Macron added that Turkey has been doing this for several years, ignoring allied relations within the North Atlantic Alliance.
From a statement by the French president:
I understand that Ankara only respects concrete actions. In this regard, we are ready to present to them (to the Turks) the "red lines" in the region. It comes to respecting sovereignty in the eastern Mediterranean, and my words must match the actions.
According to Emmanuel Macron, Turkey interferes in the affairs of Syria and Libya, and also comes into conflict with Greece. The French president added that this is "a reason to consider the issue of possible sanctions." What specific sanctions can be discussed, Macron did not say. But this statement has already caused outrage in Ankara.