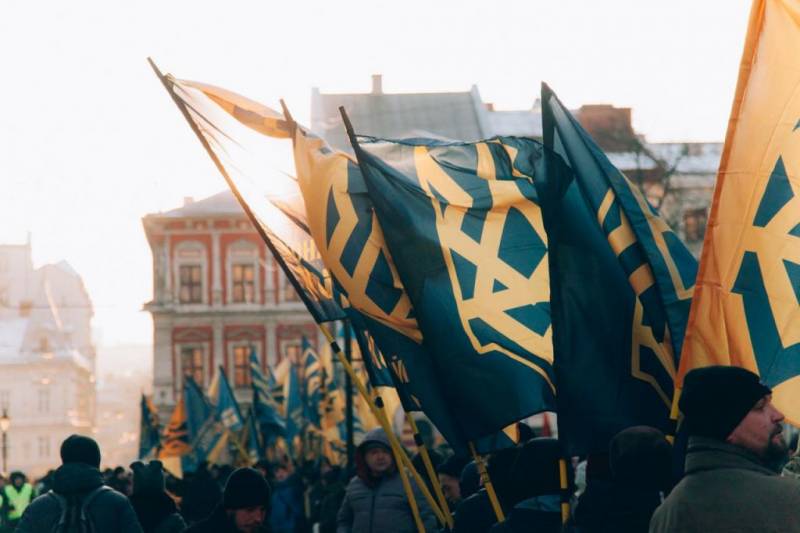 The defeat of the bus by the nationalists, in which representatives of the political movement "Patriots for Life" were traveling from Poltava to Kharkov, caused a resonance both in Ukraine and in Russia. After all, shooting on a busy highway in broad daylight, even for modern Ukraine, is not a frequent phenomenon.
The event took place yesterday on the Kiev - Kharkov highway. Several cars blocked the way of the Mercedes minibus. Young people who jumped out of the cars opened fire on the bus, after cutting its tires. They fired and threw flares. Some passengers lay down on the floor, others jumped out of the vehicle. Those who ran out were met by beating and shooting point-blank from the traumatic
weapons
.
Many were injured and injured.
Representatives of the political movement "Patriots for Life", the leader of which is the deputy of the Verkhovna Rada, Ilya Kiva, returned to Kharkiv by minibus after the event held in Poltava. The attackers were militants of the "National Corps", formed on the basis of the nationalist regiment "Azov" (* extremist organizations banned in Russia), which is led by Andrey Biletsky from Kharkov.
The National Corpus itself denies any involvement, accusing Ilya Kiva of the incident and calling him a "psychopath." According to the Ukrainian newspaper Strana.ua, there is incontrovertible evidence of the involvement of this radical organization in the armed attack and bodily harm. The guilt of the nationalists is evidenced by the results of a small investigation by journalists based on information received from the police.
First of all, one of the vehicles that took part in the attack belongs to Ivan Kurylenko, head of the Dnieper branch of the National Corps *. In total there were about fifty attackers in five cars, but the police detained 14 people. Of these, at least five are definitely members of Andrei Biletsky's organization. A weapon registered to one of the attackers was found in one of the two cars detained by the police.
It is also reliably known that law enforcement officers knew in advance about the upcoming attack, but did not react in any way to the information they had.
Many experts are sure that there will be no serious consequences for the attackers, since the nationalist movements in Ukraine are actually "covered" by the Minister of Internal Affairs of Ukraine Arsen Avakov.