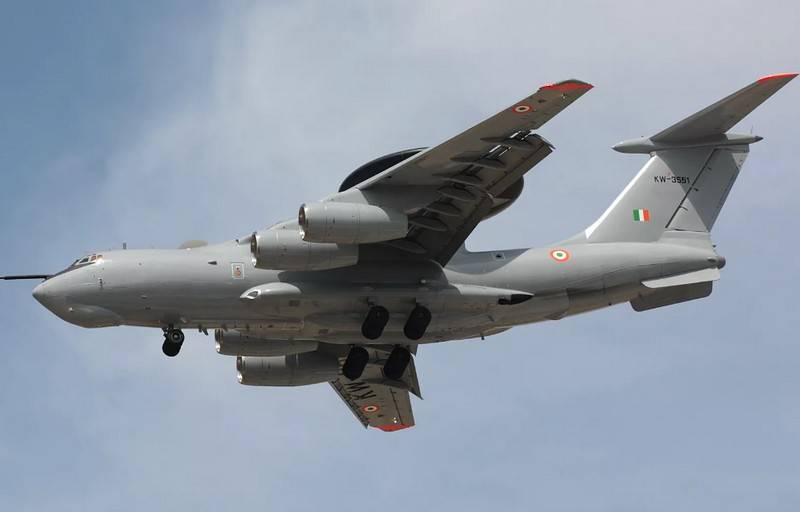 The Indian Ministry of Defense intends to purchase two more AWACS A-50EI aircraft. According to the Hindustan Times, India's military has approved the purchase and submitted a proposal to the country's Cabinet Security Committee (CCS).
According to the newspaper, the platforms will be created on the basis of the Israeli EL / M-2075 Phalcoon radar with the MSA complex and the Russian Il-76 military transport aircraft. The equipment will be installed in Israel. According to preliminary estimates, upon approval of the purchase of aircraft, the delivery of the first platform will take from 2 to 3 years. The cost of the entire project is estimated at $ 2 billion.
Note that the Indian Air Force already has three AWACS A-50EI aircraft. The contract for the purchase of three EL / M-2075 "Phalcoon" radars from Elta and their installation on board the Russian Il-76 aircraft of the Indian Ministry of Defense was signed in March 2004. India received the first aircraft on May 25, 2009, the second on March 25, 2010, and the third in December 2010.
The number of delivered AWACS A-50EI aircraft did not suit the Indian Air Force, therefore, immediately after the delivery of the first three aircraft, the Indian Ministry of Defense began negotiations on the acquisition of an additional batch of two aircraft. The project for two additional aircraft was approved on March 1, 2016, but in the end the contract was never signed.