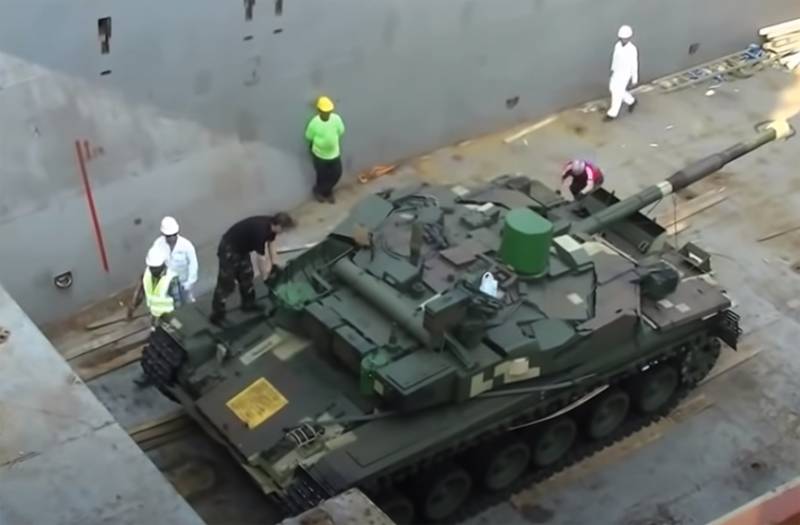 One of the controversial offspring of the modern Ukrainian military-technical sphere is the "Oplot" tank. Initially declaring readiness for serial production
tanks
T-84BM "Oplot" for the needs of the armed forces of Ukraine, the supplier was eventually unable to provide such production due to a number of problems. This has become common and systematic underfunding, and the inability to replace Russian components with Ukrainian counterparts.
According to the latest information, the Ministry of Defense of Ukraine has so far not been able to conclude new contracts for the supply of T-84BM "Oplot" for the needs of the Armed Forces of Ukraine. Although initially it was said that delivery of at least fifty such tanks was expected by 2020. The contract with Thailand did not help to develop production, which was implemented, as they say, with grief in half.
Currently, many questions have arisen about the protection system implemented on the Ukrainian Oplot tanks. Having received the opportunity to control these combat vehicles, Ukrainian tankers even at the testing stage began to note problems with the optical-electronic countermeasures complex KOEP.
The manufacturer assured that the Warta KOEP implemented on the T-84BM "Oplot" is so progressive that it is able to protect the tank and its crew from a number of anti-tank ammunition, including the American TOW ATGM and modernized versions of 155-mm guided missiles of increased power "Copperhead" (Copperhead). It is difficult to call these complexes modern, but nonetheless.
Today, the main problem of the Ukrainian "Warta" is confirmed. The complex actually remains "blind" in relation to the ammunition, which is guided by the laser beam not directly at the tank hull, but slightly above the target. The ammunition guidance system actually builds the general direction of its flight, and the laser beam falls directly on the target in less than a third of a second before the ATGM directly hits the target. During this time, the KOEP "Varta" is not able to react to the danger to the tank, which makes the complex virtually useless for repelling an attack not only with modern weapons, but even anti-tank guided missiles of earlier designs. Also, this KOEP, even after several attempts at revision, is not capable of detecting anti-tank guided missiles with infrared homing heads.
At the moment, there is no data on whether the Armed Forces of Ukraine are going to rely on the T-84BM "Oplot" in the future. If not, then only the option will remain with the modernization of previously released tanks of other modifications, including Soviet-made tanks. Unless, of course, the Ministry of Defense of Ukraine decides to pay attention to possible tank imports - on the tip and on the advice of NATO "friends".