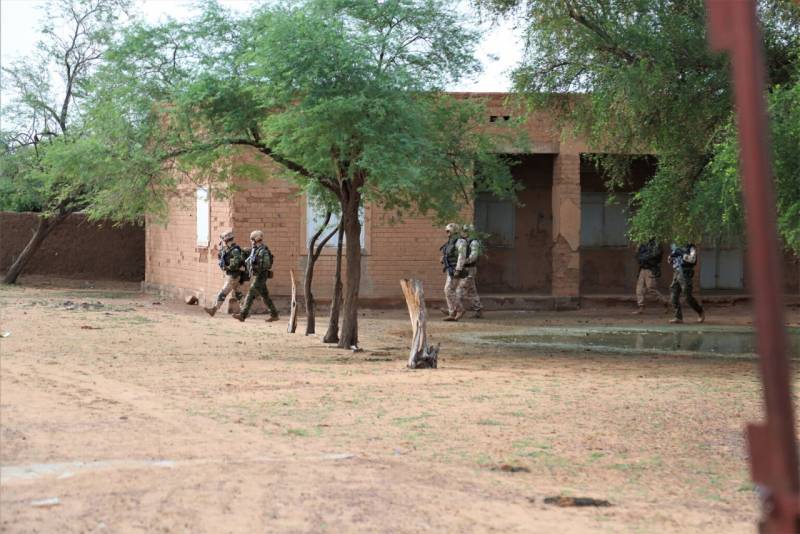 In the Baltic republics, the topic is often raised that the secession from the Soviet Union allowed these countries "to focus on protecting their own borders, on the formation of their own security systems." Moscow was reproached for the fact that soldiers and officers from the Estonian, Latvian and Lithuanian SSR "strove to be involved in a conflict outside the USSR, including the war on the territory of Afghanistan." When the USSR died, the presidents of Estonia, Latvia and Lithuania began to use roughly the following rhetoric: "Our servicemen will never again participate in foreign military operations - outside our countries."
When the Baltic States joined NATO, the leaders of the republics began to avoid the topic of the possible sending of military personnel abroad to participate in military operations. Now, to explain the use of soldiers and officers from Lithuania, Latvia and Estonia in military operations from Afghanistan to African countries, they came up with an explanation: "It helps to improve training and more integrate into the North Atlantic Alliance."
NATO functionaries willingly take advantage of the complete lack of independence of the Baltic elites, and therefore military personnel from the Baltic countries are sent to various parts of the planet, where it comes down to losses.
To date, a Franco-Estonian group of military personnel has been formed in the African state of Mali, which is involved in Operation Barkhan.
French officer:
We are jointly preparing for a counterterrorism mission. We show our Estonian colleagues how to implement tactical organization on the ground, how to implement a simple system of communication between individual soldiers, so that everyone can share information without overloading a single radio network.
Estonian soldiers are stationed at a military base near the city of Gao in northern Mali.
The Joint Task Force, dubbed Takuba, was formed on 27 March. This is a new rotation of Estonian military personnel. Their main task is to train representatives of the Mali army in countering terrorist groups. Until August, the group could not begin full-scale work due to the pandemic. At the same time, it is still not entirely clear what anti-terrorist methods can be taught to the Mali army by soldiers from Estonia.