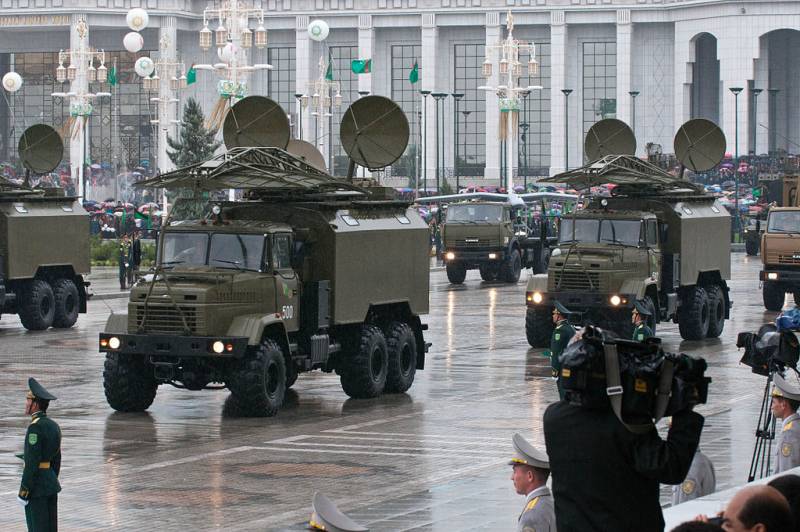 Ukrainian enterprises have successfully repaired and modernized the Kolchuga complexes for the Ministry of Defense of Azerbaijan. This technique is an automated radio intelligence station (SRP).
This is reported by the "Ukrainian military portal".
Baku received the "Kolchuga" SRP according to the agreement signed in 2012. Exactly how many complexes were sent to Azerbaijan is unknown, because in 2014, the contract was not yet executed, a coup d'etat took place in Ukraine, and Donetsk, where the manufacturer was located, became the capital of the independent Donetsk People's Republic (DPR). Thus, the Topaz plant, which produced the Kolchuga stations and the Mandat electronic warfare systems, ceased to be Ukrainian.
Therefore, the Donetsk manufacturing enterprise did not participate in the repair and modernization of the Azerbaijani stations. These works were carried out through Ukrspetsexport. It was not reported which enterprises were contracted to carry out repairs and modernization.
SRR "Kolchuga" is equipped with five antennas of meter, decimeter and centimeter ranges, which provide high radio audibility within 110-155 dB / W, depending on the frequency. The station's passive radar facilities allow it to detect ground targets and track their movement within a radius of 600 kilometers, and air targets at an altitude of 10 kilometers - at a distance of up to 800 kilometers. Due to the absence of active radiation, the "Kolchuga" cannot be detected by enemy electronic reconnaissance means.
After the loss of Donetsk, Ukraine did not manage to establish the production of these stations at other production facilities. For the last three years a private enterprise has been developing a new version of Kolchuga.