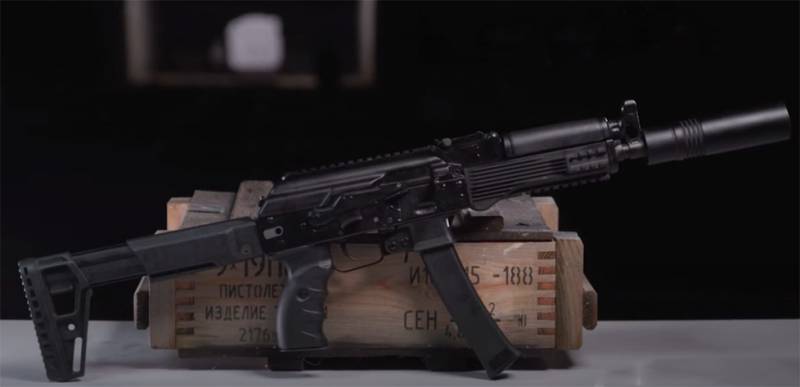 In the released short video, the Kalashnikov concern presents its rifle
weapon
chambered for 9x19 Luger. This is the PPK-20 submachine gun, which has a number of features.
The concern reports that the Vityaz-SN submachine gun was taken as the basis for the development work. This is a mass-produced model that has proven itself. At the same time, the creation of the PPK-20 is associated with considerations taken into account, including the design of small arms.
PPK-20 is equipped with a low-noise firing device (PMS), a telescopic buttstock with 6 positions. Also PPK-20 is equipped with a slotted flash suppressor with a bayonet mount of the mentioned PMS.
The submachine gun has several Picatinny rails, including side rails at the front of the small arms.
It was noted that the PPK-20 has passed the necessary tests and is generally ready for serial production for the needs of power units.
The very appearance of the weapon, of course, suggests that it is the brainchild of the Kalashnikov concern: