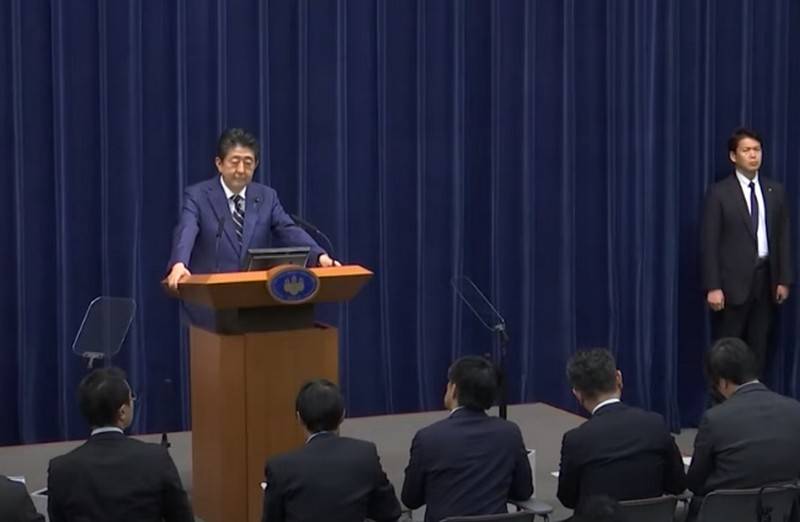 Japanese Prime Minister Shinzo Abe has resigned from the post of Prime Minister. Japanese media write about it.
Abe's resignation was reportedly due to deteriorating health. According to reports, the still incumbent Prime Minister of Japan will announce his resignation at a special press conference, which will be held on Friday at 17:00 local time (11:00 Moscow time).
According to the Kyodo news agency, Abe has already announced his resignation to the leadership of the ruling Liberal Democratic Party (LDP) in the country, and also informed the leadership of the New Komeito Party, an ally of the LDP in the ruling coalition, about his decision. It is clarified that after the announcement, Abe will not appoint an interim prime minister, but will remain in office until a new head of government is elected. The next elections are to be held in September this year.
In Japan, Abe's decision was called "a big surprise."
Note that Japanese Prime Minister Shinzo Abe personally advocated strengthening ties with Russia, while trying to resolve the issue of ownership of the Northern Territories (southern Kuril Islands). It is obvious that under the new prime minister, whose post is being claimed by the general secretary of the cabinet of ministers Yoshihide Suga, the minister of defense Taro Kono, the head of the political council of the ruling LDP Fumio Kishida and the former secretary general of the cabinet of ministers Shigeru Ishiba, an opponent and critic of the course of the current government, relations between Tokyo and Moscow may change. ...