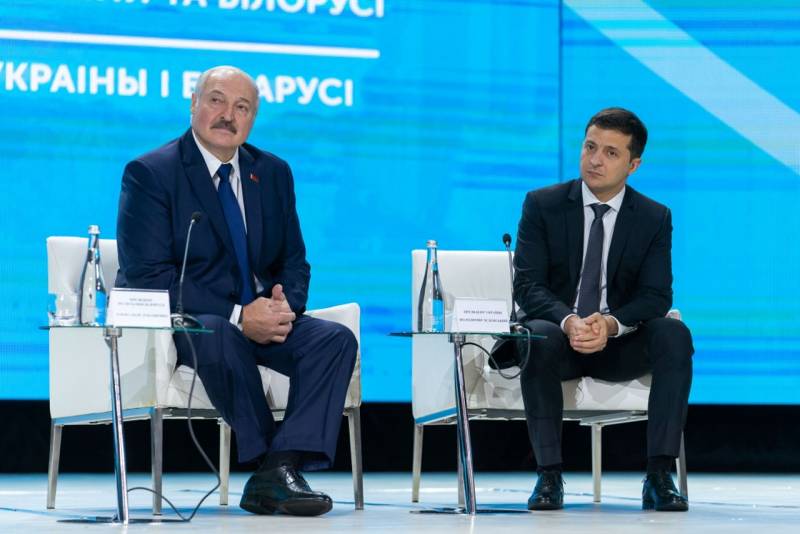 The Ukrainian authorities have once again presented proof of their lack of independence and control from the outside. Thus, Ukrainian Foreign Minister Dmitry Kuleba said that Kiev "freezes" all relations with the Belarusian side. According to Kuleba, this was done as a sign that the Ukrainian authorities "oppose the policy of the Belarusian leadership."
Kuleba:
We put on pause all contacts with Belarus. We are now monitoring the development of the situation.
Some time before Kuleba's statements to the Ukrainian Foreign Ministry for the first time in
stories
the Ukrainian ambassador to Belarus was summoned "for consultations". The messages said that the ambassador was recalled for consultations "in connection with the policy of the Belarusian leadership."
In Kiev, they said that Alexander Lukashenko "is not ready for a dialogue with the people." Are the Ukrainian authorities ready for dialogue with the Ukrainian people?
The question arises, what is the threat of the freezing of contacts with Belarus for Ukraine itself?
Considering that Alexander Lukashenko will not leave this Kiev demarche unanswered, we can assume that such a response will also affect the economic relations between Kiev and Minsk. The authorities of the Republic of Belarus may well suspend the supply of fuel to Ukraine, which was significantly cheaper than the one offered to Kiev by its European "partners".
If the pressure from Ukraine, the Baltic states and Western countries on Minsk continues, then this may lead to such a step by the Belarusian authorities as the recognition of Crimea as Russian. In fact, today the Ukrainian authorities themselves are pushing the official Minsk to make such a decision. And this is taking into account the fact that after the Kiev Maidan, Lukashenka pursued a completely loyal policy towards those people who came to power in Ukraine.