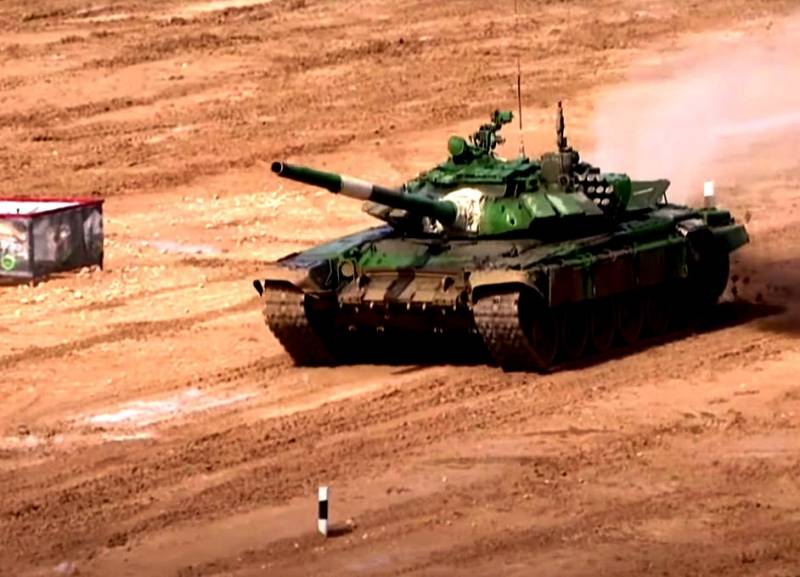 The international military forum "ARMi-2020" continues. On August 27, a number of competitions took place: tankmen, paratroopers. And again Russia is on top.
The most spectacular part of the international military forum "ARMi-2020" -
tank
biathlon. What could be more interesting and spectacular than spectacular shooting and races of tank crews? At 11:00, within the framework of the "Tank Biathlon", the race of teams from Russia, Kazakhstan, Kyrgyzstan and Uzbekistan began at the Alabino training ground.
The fourth race of the first division of the competition again brought the joy of victory to the Russian tankers: the driver-mechanics of the Armed Forces of the Russian Federation showed the best result at the finish - 19:37. A Russian tank on straight sections of a complex route accelerated to 77 kilometers per hour.
The second to finish came the tank crew of the army of Kazakhstan. The indicator is 25:51. In third place are the Uzbek servicemen: they showed the result at 28:37. Finally, in fourth place is the crew of the Kyrgyz tank - 30:09.
Of course, few doubted the quality of the preparation of Russians as the hosts of the competition, especially in comparison with other countries of the post-Soviet space. But do our military men win when they have to compete with representatives of the armies of stronger states? As the games of "ARMi-2020" showed - yes.
Another biathlon took place at the Zavelichye training ground near Pskov: not tankers, but paratroopers competed with each other. The Airborne Platoon competition provided for the defeat of targets from hand grenade launchers, Kalashnikov assault rifles, and machine guns.
The organizers placed firing lines at a distance, so the paratroopers had to make a 10-kilometer march, firing 5 shots at each position, and from RPGs - one at a time in prone, kneeling and standing positions.
According to the results of the competition, the first place again went to Russia - 1 hour 05 minutes 22 seconds. In second place, with an extremely insignificant lag, are the military from China. They showed a result of 1 hour 05 minutes 27 seconds, which is only 5 seconds longer than our paratroopers.
Finally, the Belarusian paratroopers took the third place with a result of 1 hour 19 minutes 58 seconds. Thus, the Russian servicemen have once again shown a high level of training.