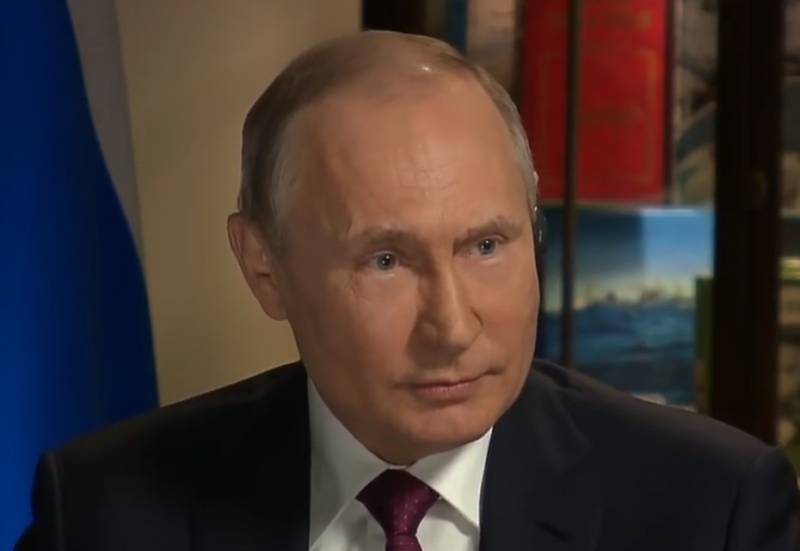 President of the Russian Federation Vladimir Putin expressed his opinion on the events in Russia and the world. He touched upon the difficult situation in Belarus, the fight against the coronavirus pandemic and some other issues.
This happened during an interview that the leader of the state gave today to the correspondent of the TV channel
"Russia 24"
Sergey Brilev.
The conversation with the President began with a discussion of the Belarusian issue. Putin said that the political leadership of the Russian Federation is closely following the events in the neighboring state, but has not yet intervened in their course, behaving more restrainedly than Western countries.
The President said that he considers the detention of 33 Russian citizens in Belarus as a result of a joint special operation of the Ukrainian and American special services, which used the Russians "in the dark." At the same time, Putin noted that Moscow has allied obligations to Minsk and, at the invitation of Alexander Lukashenko, will certainly come to its aid if the situation in the country gets out of control.
A significant part of the conversation was devoted to the coronavirus pandemic. Vladimir Vladimirovich stressed that, although the incidence is noticeably decreasing, the virus has not yet gone anywhere. Therefore, he urged the citizens of Russia to be careful and not forget about the observance of sanitary standards.
There was also a conversation about the president's daughter, who was one of the first to try on herself a new vaccine against the Russian-made coronavirus. According to Putin, she feels fine.
The pandemic is not a purely medical problem. It dealt a significant blow to the economy. The President noted that now that the peak incidence has passed, Russia is starting to build up its economic potential.