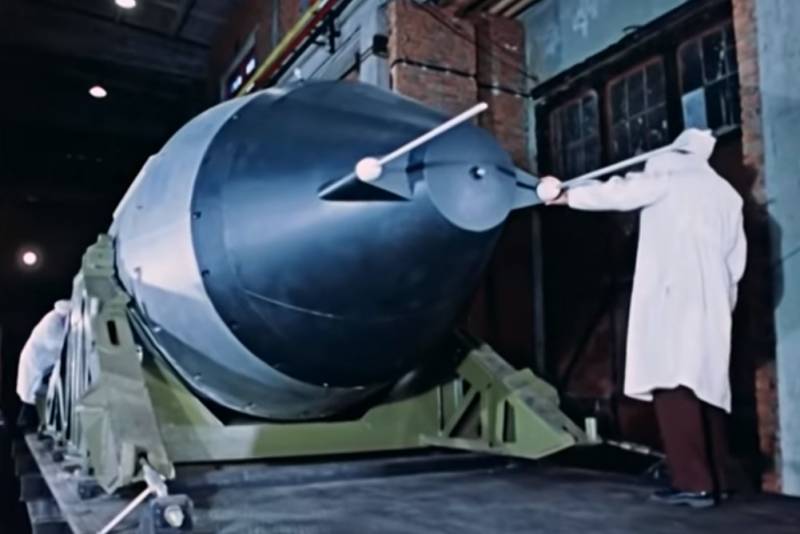 The largest in the world
stories
the bomb exploded in 1961. A 40-minute film was dedicated to him, which the Soviet leadership immediately classified. On the 75th anniversary of the birth of the USSR's nuclear program, the state corporation "Rosatom" decided to publish a video of the tests of the Soviet "Tsar Bomb". The footage was noticed in South America.
In particular, the Argentine publication Clarin writes about this.
In the entire history of mankind's existence, people have not created a larger explosive device than the Tsar Bomba. This is the very same "Kuzkina's mother" that Nikita Khrushchev threatened to show to the West. By creating this
aviation
The thermonuclear bomb, codenamed "Ivan", was led by Soviet academician Andrei Sakharov.
The feasibility of creating super-powerful nuclear charges was explained by the fact that when using them, it was not required to observe the accuracy of the hit. The object will be destroyed even if the bomb explodes several kilometers away.
Guided by this logic, the USSR created an ammunition weighing 27 tons and a length of eight meters. The Tu-95 bomber had to be specially modified for the Tsar Bomb.
She was dropped from an airplane over the Barents Sea from a height of 10 kilometers. It exploded four thousand meters from the ground. By that time, the bomber had already moved 79 kilometers away from the explosion site, so it was already safe. The flash was visible even at a distance of 1000 kilometers.
Actually, these tests did not solve any practical tasks, except for strengthening the prestige of the state, therefore, neither the USSR nor the United States began to produce such ammunition. Both nuclear powers in the 60s and 70s focused on the production of much smaller warheads, which could be equipped with intercontinental ballistic missiles.
And so the arms race began. The Argentinean edition notes that there was an element of absurdity in this:
From a certain point of view, the arms race was absurd, because both superpowers spent huge amounts of money on creating devices that they could use only by endangering all of humanity.
But isn't the danger of total annihilation the main deterrent to this day?