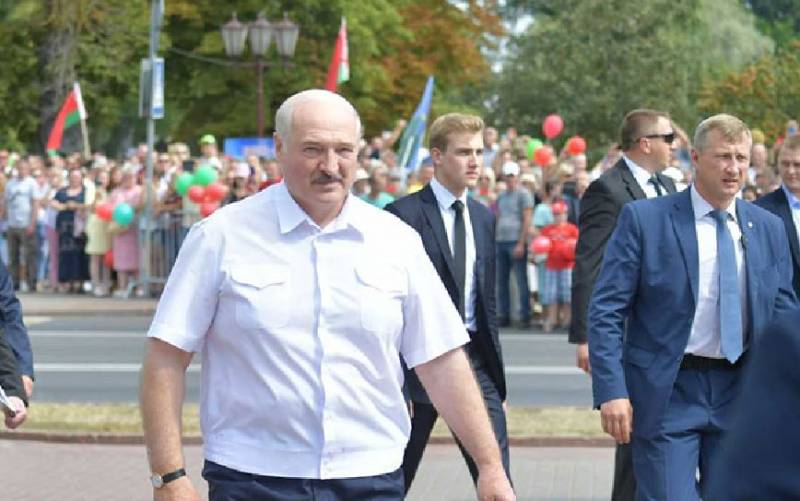 Belarus has to spend large sums of money to stabilize the situation on its western borders. Minsk is forced to transfer military units there.
According to the news agency BelTA, this statement was made by the President of Belarus Alexander Lukashenko during a meeting held in Minsk today.
The country's leader expressed outrage at the statements from Poland that if Belarus disintegrated, Warsaw would take over the Grodno region:
They already openly talk about it, sleep and see. They will not succeed in this regard, I know this for sure.
The President also said that a real "diplomatic massacre" has unfolded against the Belarusian state, which is going on at the highest level. He is sure that one of the stages of the hybrid war is now being observed. And at the forefront of this battle are the media:
The mass media and information sphere are amazed by this struggle, the war of the opposing sides.
At the same time, the states bordering Belarus in the west, not only insist on re-election of the president, but also actively interfere in the country's internal affairs, put pressure on its leadership. Lukashenka called these countries "unsettled neighbors."
Against this background, Russian President Vladimir Putin announced the creation of a reserve of law enforcement agencies in case of the need to provide military assistance to Belarus.
Vladimir Putin:
Russian forces will not be used until extremist elements in Belarus cross the borders and start robbery.
According to the Russian president, such agreements have been reached with Lukashenko.