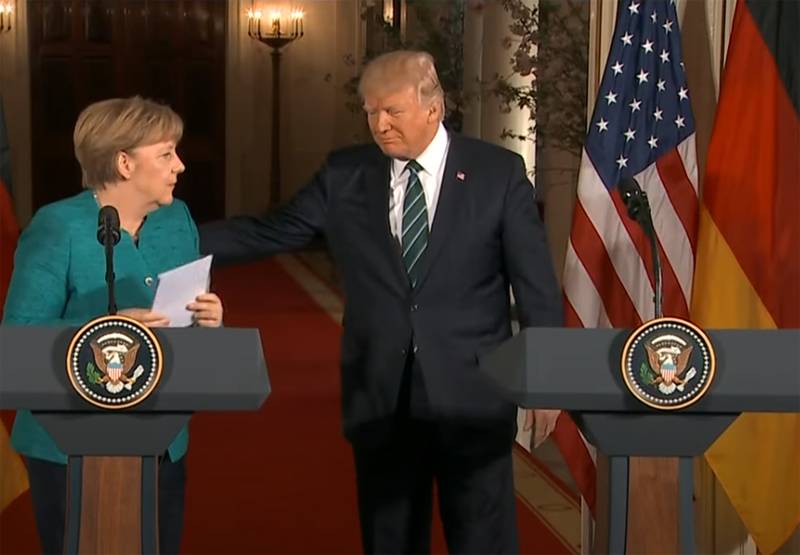 The picture shows Donald Trump and Angela Merkel
After another wave of police brutality in the United States, Vice President Mike Pence addressed the party members in the historic Fort McHenry. The Vice President's speech was delivered at the Republican Party convention. According to Pence, he "condemns the violence and chaos on the streets of American cities that arise in response to police brutality, as he condemns the arbitrariness itself."
Pence said that in the United States "law and order will reign on the streets for Americans of every race, creed and color." And for law and order to reign, according to Mike Pence, Americans must vote for Donald Trump in the elections.
Penny:
The Trump administration will maintain security, support the minority for another four years.
Pence spoke these words against the backdrop of yet another escalation of violence in the United States. The riots manifested themselves in the city of Kenosha (Wisconsin). This city has turned into a real hot spot on the map of the United States. It all started with the fact that the police opened fire on the African American Jacob Blake. Two people have already become victims of the clashes.
Penny:
If we all trust Donald Trump as president for another 4 years, he will continue to deliver on his promises. He has already fulfilled many of these: he promised to move the American embassy in Israel to Jerusalem - he did, he promised to increase the power of the army - he did, he promised to eliminate the Iranian general Soleimani - he kept his word. We made America great again.
Special attention was paid to the Republican Congress in Germany. The reason is that the former American ambassador to Germany, Richard Grenell, spoke at the congress. According to Grenell, Trump is an excellent president, as he has not unleashed a single war and is excellent at making deals.
Grenell:
I watched as President (Trump) lured (German) Chancellor Merkel into a trap and insisted that Germany honor its NATO commitments.
German users, ironically about the words of Grenell, noted different comments. One of them:
It turns out that Merkel got out of Trump's trap after all. Perhaps with bruises, but still not increasing the spending on NATO maintenance from the German budget.