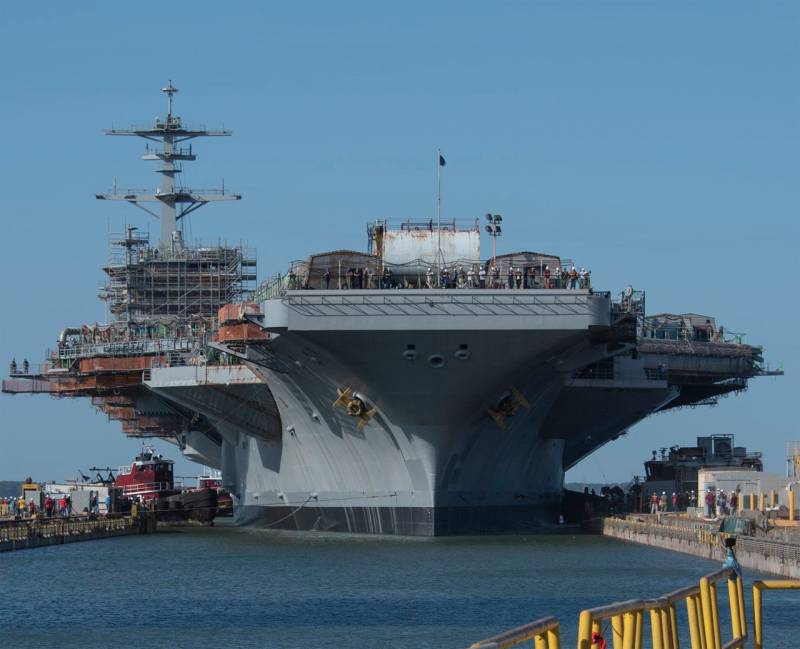 The picture shows the aircraft carrier USS George Washington US Navy
The Chinese naval forces have conducted exercises in the South China Sea, where American warships, including aircraft carrier strike groups (AUG), are trying to master. According to the latest information, as part of the exercises, anti-ship missiles, which are called "destroyers of aircraft carriers", were tested.
According to SCMP, the PLA navy fired two missiles, the DF-21D and the DF-26B, "making it clear to Washington and the regional powers that they are not afraid of military confrontation if the United States challenges China."
The report says the missiles were tested on August 26. One of them was released from the landfill in Zhejiang province in the southeast of China. Both missiles hit targets in the square between Hainan Province and the Paracel Islands (Chinese - Xisha Islands) - about 220 km from Hainan Island. Previously, the Chinese Navy closed the target area.
The DF-21D is an anti-ship ballistic missile (ASBM) that, according to the developers, is capable of destroying an aircraft carrier at a distance of up to 1550 km. It is also claimed that this Chinese missile is capable of penetrating shipborne missile defense systems, including Aegis Combat Systems.
The DF-26B missile has a range of up to 4 thousand km. According to the latest information, during the tests, it was released from a test site in the continental province of Qinghai, located thousands of kilometers from the coast. In China, this missile is defined as capable of causing serious damage to American military infrastructure on the island of Guam.