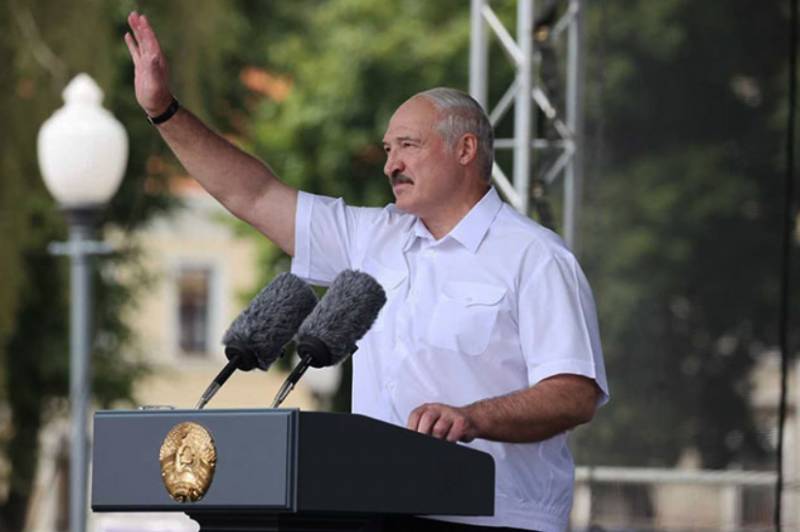 Representatives of the so-called "Coordination Council of the Belarusian Opposition" (KSBO), in which, according to the latest data, there are already about 600 people, continue to give interviews to various foreign media outlets. Yury Gubarevich, representing the Belarusian Coordination Council, gave an interview to the journalists of the Ukraine 24 TV channel.
In this interview, Gubarevich said that "the overthrow of the Lukashenka regime is only a matter of time."
From the material on the TC "Ukraine 24" from the representative of the Belarusian opposition:
A dictatorial process has been going on in Belarus for 26 years. A few days ago, Lukashenka and his son took
weapon
demonstrating their willingness to fight to the end. But there are questions for Lukashenka's entourage: are you ready to become victims of his irrational behavior?
Yuri Gubarevich said that now it is important for Lukashenka to determine the number of victims that he is ready to make "to preserve the regime."
Meanwhile, another representative of the coordinating council, Svetlana Aleksievich, was summoned for questioning to the Investigative Committee of Belarus. The summons to the Investigative Committee is connected with the fact that a criminal case has been opened in Belarus on the fact of the creation of the KSBO - as a body for seizing power.
The interrogation lasted about 40 minutes, Aleksievich stated that she refused to testify against herself. Communicating with journalists, she spoke in favor of building a dialogue between the opposition and the authorities, for which "it would be worth involving Russia and specifically Vladimir Putin."
Alexievich:
It is necessary to somehow involve Putin so that Lukashenka can speak. Today he only speaks with Putin.