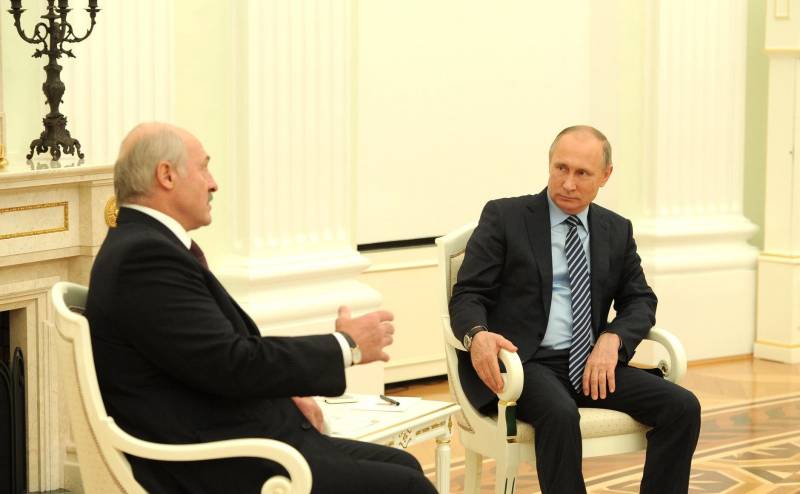 Another article is published in the Polish press, which tells about the Belarusian protest and its possible consequences. Let us remind you that mass protests manifested themselves in Belarus after the main voting day - August 9. The protesters demand the resignation of Alexander Lukashenko and the holding of new elections. Ex-candidate Svetlana Tikhanovskaya, who called herself a "national leader", is in Lithuania, from where she publishes her video messages to Belarusians and European politicians.
Against this background, the Polish historian and columnist Kazimierz Wojcicki says that the events in Belarus may lead to a domino effect. At the same time, the material talks about Russia.
Wojcicki:
The Kremlin has enough tools to counter Belarus' open withdrawal to the West, but its main concern is the contagious example of an effective popular uprising.
According to Kazimierz Wojcicki, it is worth asking the question of what role Poland plays or can play in this.
This question is answered by the former Polish chargé d'affaires in Belarus Witold Juras. He says that the Polish authorities have recently actually distanced themselves more and more from Belarus, exaggerating only one slogan: while Lukashenka is in power, there is nothing to talk about with Minsk.
Juras:
As the world media indicate, this crisis can be resolved only in contact with Vladimir Putin. But logically, Vladimir Putin is unlikely to want Poland to play a more important role in this dialogue.
In turn, the aforementioned Voichitski writes that the political significance of Belarus is great in relation to Moscow. The author believes that if "Lukashenka's regime falls" in Belarus, then the Belarusian precedent can reach Russia as well.
The Polish historian gets down to an unexpected question:
If we assume that the Kremlin is afraid of a popular uprising, should the health of Russia's main opposition activist Alexei Navalny be linked to what is happening in Belarus?
Judging by this issue, the West will now try to link these events in their own interests - at least in informational ones.