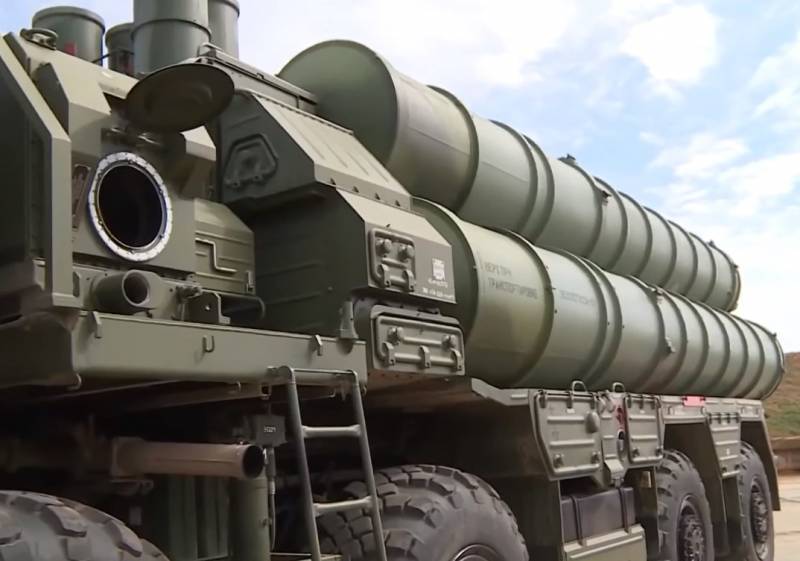 State tests of the new Russian air-missile defense system (air defense-missile defense) of long-range interception S-500 "Prometheus" have begun. On Monday, Deputy Prime Minister Yuri Borisov told reporters at the Army-2020 International Forum.
This message received the closest attention in New Delhi, and the IDN edition published on its pages a long article on Russian development.
The Indian press writes that, according to Yuri Borisov, preparations are in full swing for the launch of a new anti-aircraft missile system (SAM) into serial production.
Prior to this, Deputy Defense Minister of the Russian Federation Alexei Krivoruchko reported that the arrival of the first S-500 complexes to the troops is planned for 2021, and serial deliveries to the Armed Forces of the Russian Federation should take place in 2025.
The S-500 Prometey anti-aircraft missile system (SAM) is a representative of a new generation of long-range surface-to-air weapons. It is designed to intercept targets at high altitudes and is capable of effectively fighting ballistic missiles, hitting them at any point in the trajectory. It is anti-space
weapon
, capable of neutralizing enemy missiles and satellites at an altitude of 200 (!) kilometers within a radius of up to 600 kilometers.
In a commentary to an article published by an Indian publication, one of the readers wrote that New Delhi must independently produce such weapons under a Russian license:
We need to make a deal (with Russia) and make the S-500 air defense system in India.
Another comment on the IDN article on the S-500:
Will India, with its vast mind-boggling experience in matters of prudence, bureaucratic procrastination and idleness, ever cope with the situation, discarding its usual lethargy and quickly negotiate the purchase of the S-500?