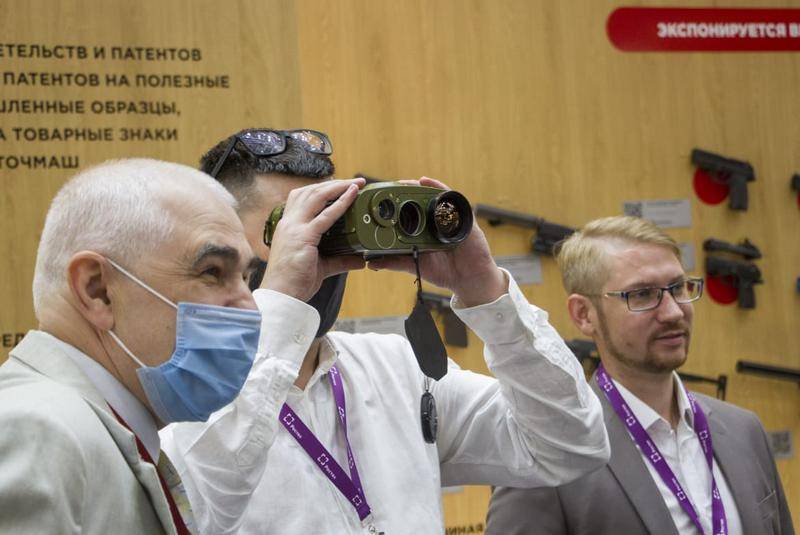 TsNIITOCHMASH presented a new generation sighting and rangefinder device - PDU-2020 during the Army-5 forum. This was reported by the press service of Rostec.
According to Dmitry Trigolos, head of the research department of weapons and artillery control systems of the Ground Forces and Airborne Forces of JSC TsNIITOCHMASH, the all-weather reconnaissance device PDU-5 increases the probability of detecting camouflaged targets. The device is all-weather, can be used at any time of the day, as well as in conditions of limited visibility.
The device can take photographs and filming of objects, measure the distance and angular coordinates to various objects, calculate the Cartesian coordinates of objects, transmit the measured coordinates of a formalized type and a photograph of an object via a USB channel to the consumer, solve other problems
- says the description.
The developers clarify that the PDU-5 device continues the line of sighting and rangefinder devices. Detection and recognition of camouflaged objects at any time of the day is provided by: daytime - optical and thermal imaging observation channels; at night and in conditions of limited visibility - with combined television, thermal imaging and night image intensifier tubes.
The device is presented to the general public and specialists for the first time.