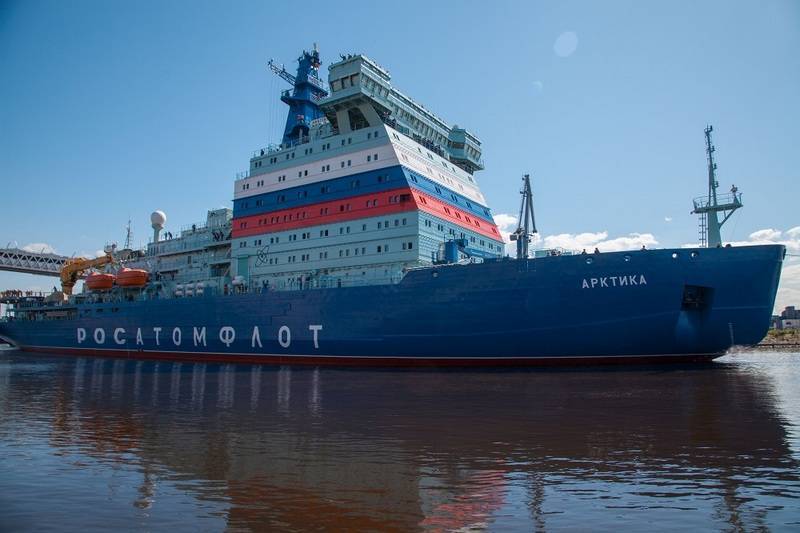 The lead universal nuclear icebreaker of project 22220 "Arktika" is planned to be handed over to the customer in September. This was announced by the head of the United Shipbuilding Corporation (USC) Alexei Rakhmanov.
Answering a question from journalists about the timing of the transfer of the nuclear icebreaker "Arktika" to the customer, Rakhmanov said that according to plans, the transfer should take place in September this year.
I think the ship will be delivered to the customer in September
- he said.
In July of this year, it was reported that the next stage of sea trials of the icebreaker had been completed, after which it returned to the Baltic Shipyard. It was noted that the ship entered trials with a damaged right-hand propeller motor as a result of mooring tests in December 2019.
The icebreaker will be delivered to the customer with an emergency electric motor with power limitations "under certain guarantees and obligations". The replacement of the emergency electric motor on the icebreaker is planned to be carried out during docking in Kronstadt in August 2021.
The Arctic nuclear icebreaker is the lead vessel of Project 22220 in a series of three vessels being built at the Baltic Shipyard in St. Petersburg under a contract with Rosatom.
A feature of the 22220 project icebreakers is the use of variable draft using ballast tanks. Double-deck ships can operate both in deep water and in shallow water in river beds, overcoming ice up to 3-meters thick without losing speed. According to project data, new icebreakers will become the largest and most powerful in the world.