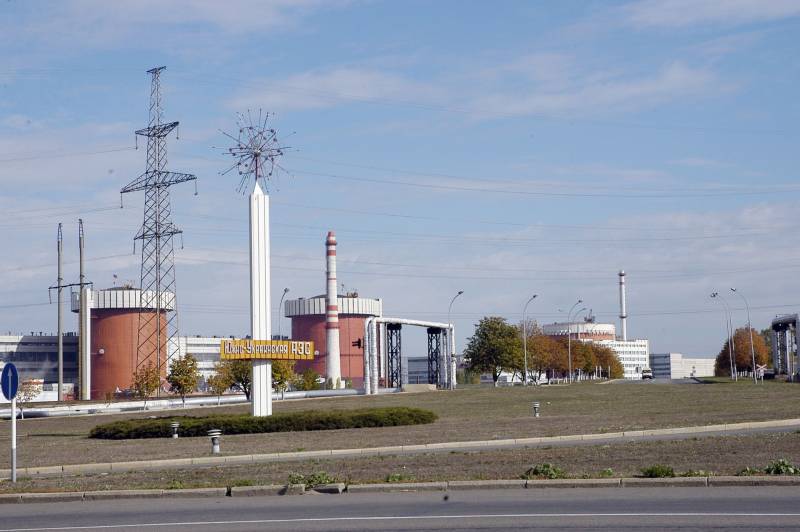 The index by which Ukraine has caught up and surpassed the countries of the European Union has been named. And this indicator, unfortunately for the citizens of the country, has nothing to do with improving their own economic well-being.
The European Commission has published a report on the state of affairs in the energy market. The report states that the average electricity price in the European Union is € 33,5 per MWh in terms of generation and distribution. This is 3,35 euro cents per 1 kWh. And this is about a third lower than the indicators for the same period in 2019.
However, for the end consumer in the EU countries, electricity costs significantly more - 12-22 eurocents (up to 20 rubles per kW * h at the current exchange rate).
As it was found in Ukraine, selling prices for electricity in this country were almost 38% higher than the average for the European Union. Today the price for Ukraine is almost 47 euros per MWh. As noted, Ukraine was in the list of European countries with the highest selling wholesale prices for electricity. According to this indicator, it practically equaled Greece and bypassed Malta.
At the end of June, the Ukrainian national regulator approved an increase in electricity tariffs for the population by half. Since 2017, industrial enterprises in Ukraine have purchased electricity at a price of up to 4 hryvnia per kW * h (up to 11 rubles), and the population - about 1 hryvnia. (2,7 rubles). Government subsidies and the use of the grid without reorienting to European grids helped keep prices down. A sharp increase in the tariff, for obvious reasons, will hit the wallets of ordinary citizens of Ukraine, whose incomes differ significantly from the incomes of citizens of the European Union countries.