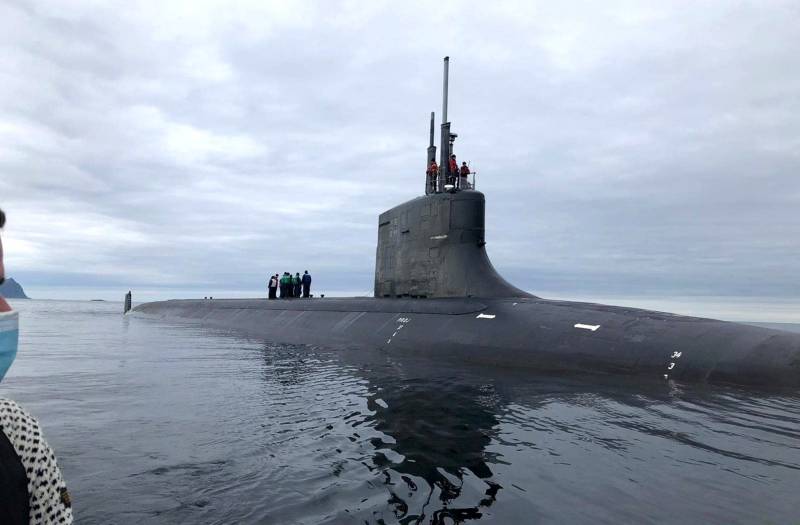 The US Navy has released a series of photographs of the Seawolf nuclear powered submarine in the waters near the Russian waters.
The Defense Department is reluctant to post images of the Seawolf-class submarines, as they specialize in reconnaissance operations. Therefore, according to the American edition of The War Zone, the published photographs are a new signal for the Kremlin, which was shown the capabilities of the US submarine forces in the region.
The Seawolf nuclear submarine was captured in Norwegian waters near the city of Tromsø.
The arrival of the Seawolf complements our already powerful submarine combat capabilities
- said Rear Admiral of the Navy Anthony Carullo, commander of the 8th submarine group.
Initially, Seawolf-class submarines were conceived as front-end strike submarines. 29 units were expected to be built. However, the end of the Cold War and the reduction in the number of the US Armed Forces led to the fact that only three ships left the stocks, which were entrusted with carrying out special operations. Moreover, they are perfectly adapted for work under ice, for example, in the Arctic.
Therefore, it is not surprising that Seawolf operates off the coast of northern Norway [...] close to the place where the Norwegian Sea borders the Barents Sea. This area [...] is known as the "bear gap" and is the usual route for Russian submarines heading to and from their bases in northwestern Russia.
- writes The War Zone.
According to the publication, the Kremlin is made clear that the routes of movement of the submarines of the Russian Navy are under close scrutiny by the American warships stationed in the north.