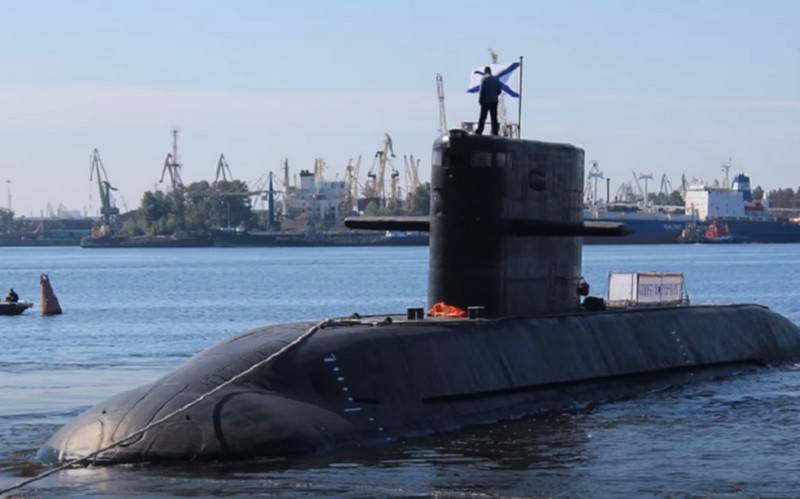 The Russian military department has signed a contract for the construction of two diesel-electric submarines of projects 636.3 Varshavyanka and 677 Lada. The agreement was signed within the framework of the Army-2020 military-technical forum.
According to the information released to the public, the Defense Ministry signed a contract with the Admiralty Shipyards for the construction of two submarines - one Varshavyanka and one Lada. The details of the agreement have not been disclosed, neither the construction time is known, nor will the submarines be built for anyone. At the same time, Admiralty Shipyards are awaiting the signing of a contract for a series of diesel-electric submarines.
The general director of "Admiralty Shipyards" Alexander Buzakov said yesterday that the contract for a series of submarines of project 636.3 will allow the company to avoid idle capacity. According to him, already next year some of the shipyard's capacities will be free, but the Ministry of Defense has not yet decided on the construction of the next series of "Varshavyankas" for the Baltic
fleet
.
Well, we can conclude already this year. Well, the most extreme is the following. In 2021, already certain types of production will be free
- he said.
It should be reminded that Admiralty Shipyards have built a series of six Project 636.3 Varshavyanka submarines for the Black Sea Fleet, and a series of Varshavyanka submarines for the Pacific Fleet is currently under construction. It was planned that in 2020 the Ministry of Defense will conclude a new contract with the enterprise for another series of submarines for the Baltic Fleet.