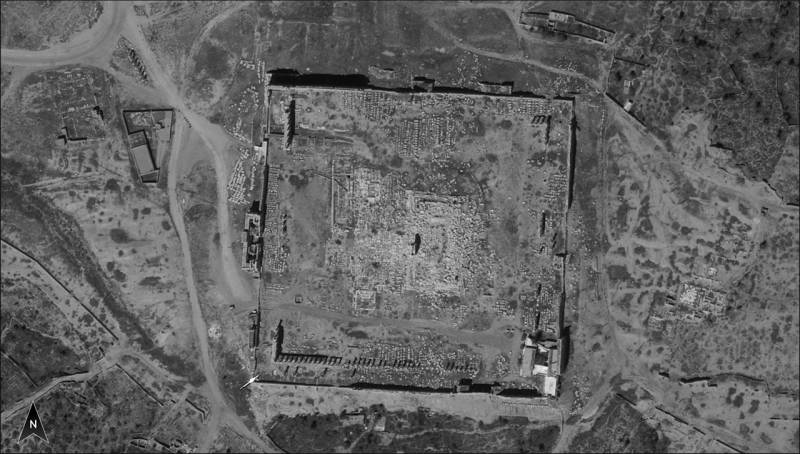 For the first time, the Israeli Defense Ministry published images from the latest spy satellite, called Ofek 16. It is noteworthy that images of the Syrian territory are presented as an example of the capabilities of the reconnaissance satellite cameras. We are talking about the famous ancient complex in Palmyra, which includes the ruins of the Bela temple. A few years ago, ISIS terrorists were in charge there (prohibited in Russia). But in the end, with the help of Russian troops, Syrian troops took control of Palmyra (Tadmor).
The press service of the Israeli Ministry of Defense noted that the engineers of the military department and the IAI continue to prepare the Ofek 16 satellite ("Horizon 16") for operational use and for the first time publish images of the antiquity of Syria in Palmyra, the famous Roman amphitheater.
This Israeli satellite was launched into orbit last month. It has an electro-optical "stuffing" with advanced capabilities. In particular, Horizon 16 is equipped with a high-resolution camera from Elbit Systems. The Israeli Defense Ministry notes that this camera is superior to other samples in terms of quality and performance in relation to the weight of the camera itself.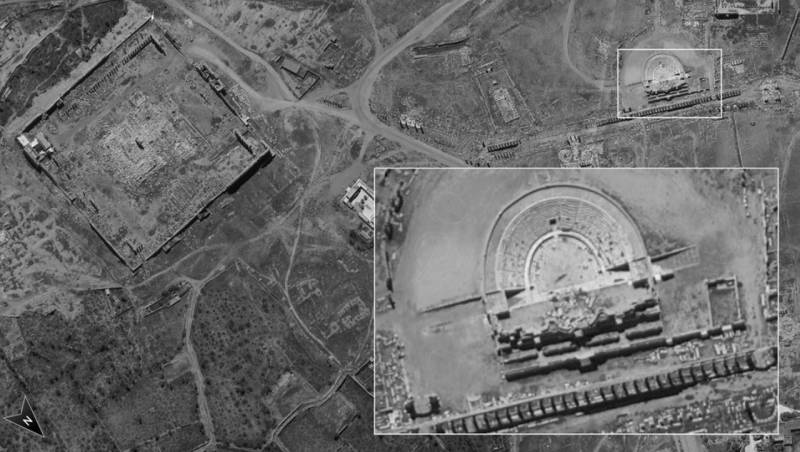 Israel Defense Ministry:
In the near future, following the completion of the in-orbit testing process, the Ministry of Defense will hand the satellite over to Operations Unit 9900, the IDF's geographic and visual reconnaissance unit.
Experts believe that the photos of Palmyra published by the Israeli military department do not reflect the real capabilities of the Ofek 16 satellite. In fact, the modification of the Jupiter camera, which is equipped with the spy satellite, is capable of shooting objects with a resolution of about 50 cm from an altitude of 600 km.
The fact that the demonstration images from the Horizon 16 spy satellite are associated with Syria indicates Israel's high interest in what is happening on the territory of this state.