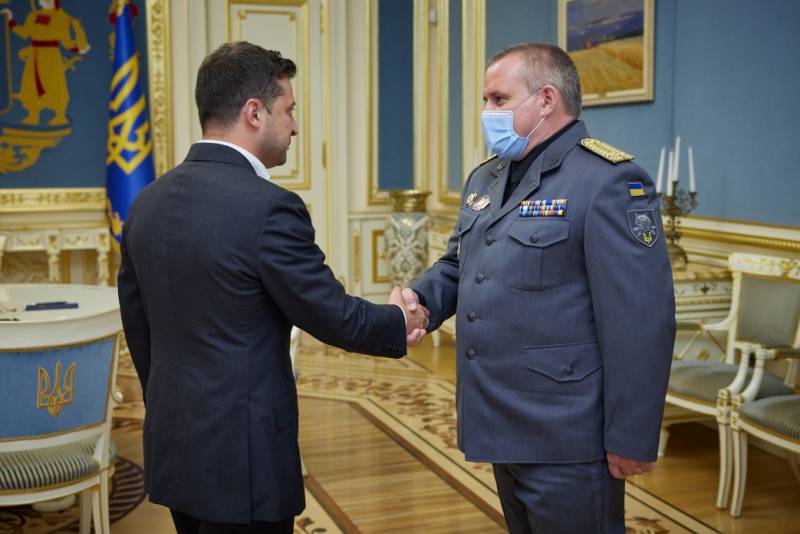 It became known that the President of Ukraine Volodymyr Zelensky has appointed a new commander of the MTR (Special Operations Forces) of the country's armed forces. Major General Grigory Galagan became him. The appointment is reflected in Presidential Decree 358/2020. Galagan took up the post instead of Lieutenant General Ilya Lunev, whom Zelensky relieved of his duties as the commander of the MTR of the Armed Forces of Ukraine. Lunev has been in this position since 2016.
According to the President of Ukraine, such a rearrangement was necessary due to the fact that the ceasefire regime is generally observed in Donbass, and therefore the setting of tasks itself requires changes.
Who is Grigory Galagan?
It is known about him that he served in Crimea for about 12 years, when the peninsula was part of Ukraine. After that, a deputy commander of the special forces of the Center for Special Operations "A" ("Alpha") was appointed in the zone of the so-called "ATO". After a while, he ended up in the government of Ukraine as the first deputy minister for veterans affairs. Galagan worked in the government until September last year.
Galagan, during a meeting with Zelensky, said that as commander of the MTR "he will focus on activities to prevent provocations by pro-Russian militants in Donbas."
General of the Armed Forces of Ukraine Galagan:
We will also continue to work on the development of the marine and aviation components of the MTR, we will take preventive measures to prevent provocations by pro-Russian militants.