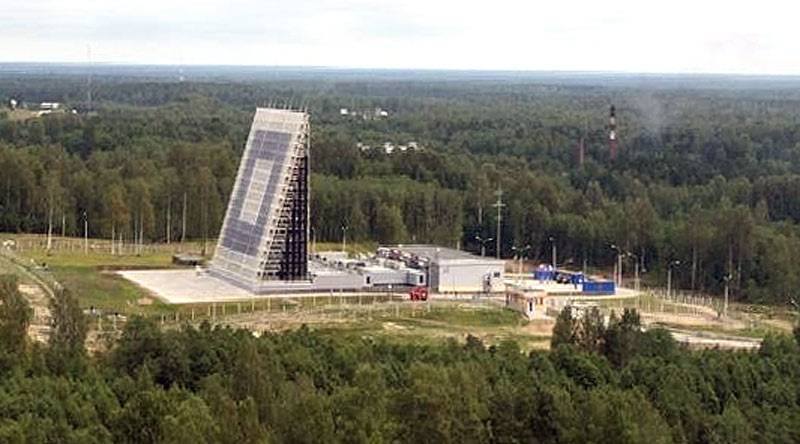 Russia has completed state tests of an advanced missile attack warning system (EWS), and its transfer is scheduled for September. Sergei Boev, the general designer of the early warning system, the head of the Vympel IAC concern, announced this within the framework of the Army-2020 forum.
According to Boev, the state tests of the improved early warning system were successful, the existing comments from the military will be corrected by September this year, after which the system will be finally transferred to the Ministry of Defense.
State tests of the advanced missile attack warning system have been completed successfully. By the end of September, we will eliminate the received comments and transfer them to the customer for operation
- he added.
As previously reported, the advanced early warning system includes a network of ground-based over-the-horizon radars "Voronezh" and a unified space system (EKS) "Kupol", which includes the "Tundra" tracking satellites.
Today the Voronezh station controls all directions of probable launches of ballistic and cruise missiles. The stations are located in the Leningrad, Kaliningrad, Irkutsk, Orenburg regions, in the Altai, Krasnodar and Krasnoyarsk regions. Two new stations are being built near Murmansk and Vorkuta, another is planned to be built in Crimea. The Kupol CSC currently includes four Tundra satellites, but by 2024 it should be brought to 10 spacecraft.