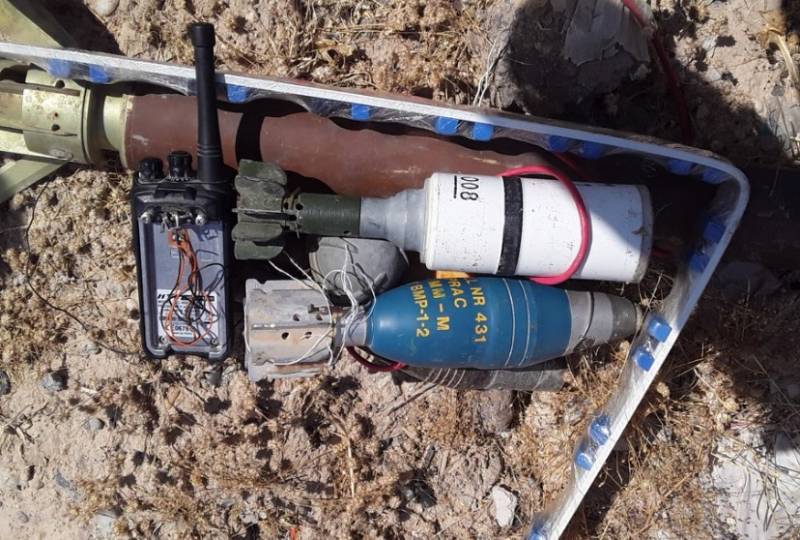 Over the past few days, the forces of the Russian Aerospace Forces have inflicted a series of strikes on the positions and objects of the terrorist group "Islamic State" banned in the Russian Federation. As reported
news
agency Al Masdar News, most of the bombing took place in the desert region of Badia al-Sham in Deir ez-Zor province, where the remnants of IS militants are based.
In addition, a joint strike by the Russian Aerospace Forces and the Syrian Air Force was launched on ISIS positions in the province of Homs, near the border of the province of Deir ez-Zor.
It is assumed that the intensification of actions of the Russian military is associated with the revival of the activity of militants in the center and in the east of Syria, as well as with the death of Major General Vyacheslav Gladkikh as a result of a mine explosion.
Doctor
historical
Sci. and military analyst Qalaat al-Madik on his Twitter page said that an improvised explosive device had been found and defused in the Daraa province in southern Syria. The presence of a suicide vest indicates the involvement of ISIS fighters in the hidden objects.
That night, there was an explosion on the Arab Gas Pipeline, which runs from Egypt to Jordan and Syria. The accident happened in the section between the settlements of Dumayr and Adra to the north-west of Damascus. Syrian Oil and Mineral Resources Minister Ali Ghanema told reporters of the SANA news agency that the explosion was a terrorist attack and led to a power outage.
A fire occurred at the scene of the accident, which was captured on video. Soon the fire was extinguished.