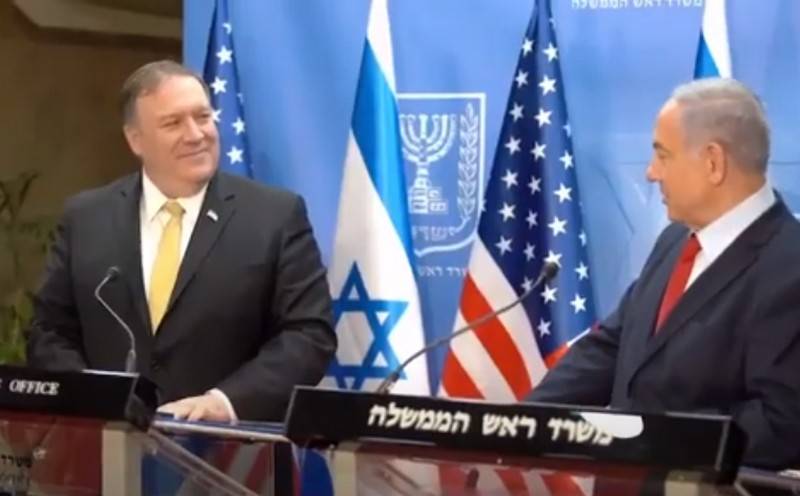 The United States will continue its efforts to maintain Israel's quality military superiority in the Middle East. This was stated by the head of the US State Department Mike Pompeo.
Speaking on Monday in Jerusalem at a joint press conference with Israeli Prime Minister Benjamin Netanyahu, Pompeo assured the Israeli leader that despite the conclusion of deals with the UAE for the supply of modern weapons, the United States will continue to maintain Israel's military superiority in the Middle East.
The United States has a legal obligation to maintain high-quality military superiority (Israel - approx.). We will continue to respect them (commitments - approx.)
- he said.
Note that Washington has accelerated the course of negotiations with the UAE on the supply of fifth-generation F-35 fighters and "advanced" drones. According to the available information, this deal is not included in the conditions under which the UAE has normalized relations with Israel. In turn, Jerusalem made it clear that the agreement on the normalization of relations between Israel and the UAE does not contain a clause on the consent of the Jewish state to a deal to sell the American
weapons
United Arab Emirates.
The US has made it clear to Israel that it will always see to it that its quality advantage is maintained. Netanyahu has always opposed the sale of the F-35 and other modern weapons to any, except Israel, states of the Middle East, including Arab countries maintaining diplomatic relations with Israel.
- stated in the office of the Israeli prime minister.
Recall that the United States pledged to ensure that Israel retains its military-technological superiority in the region after the Yom Kippur War in October 1973.